Авторский контент! Чтобы поделиться материалом используйте кнопки соцсетей.
При цитировании материалов активная индексируемая ссылка на соответствующую страницу сайта ellej.org обязательна. © Crochet by Ellej.
I came up with a beautiful pattern for cowl.
Cool pattern so that it is suitable for young girls and for men of all ages. The round crocheting is just perfect for this stitch. The seam is not visible at all — I guarantee!
When you made a circular scarf for yourself or somebody — it will be the best gift.
All rounds match identically. Work diagonal stitch is easy even if you have just recently learned the basics of crochet.
I crochet this pattern Galaxy baggy beanie hat, in that tutorial I show how work this stitch a rounds with a decrease.
Crochet with fun!
One photo cannot pass all ribbing of pattern. Here's another: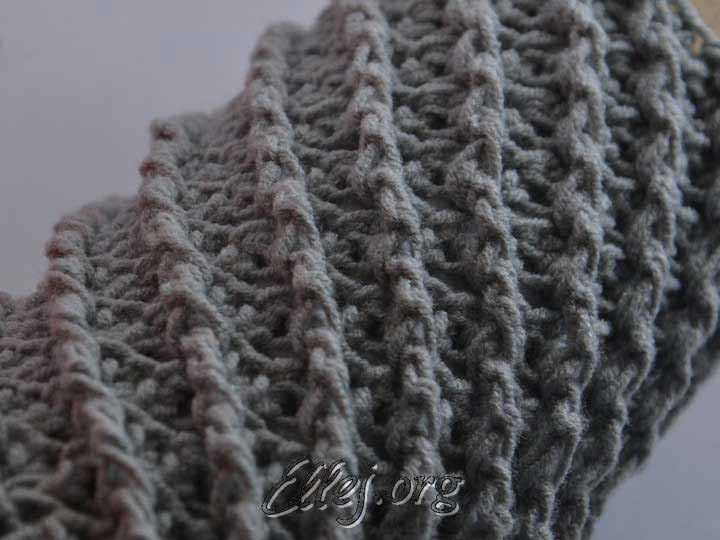 Video: Diagonal Crochet Stitch
Diagonal Stitch Crochet Chart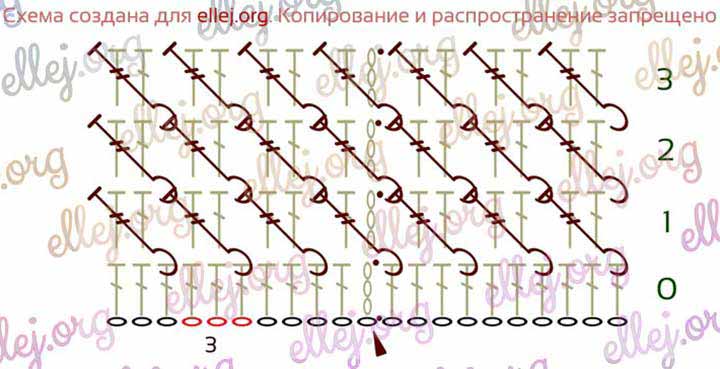 | | |
| --- | --- |
| Symbol | US Crochet term |
| | ch, chain stitch |
| | sl st, slip stitch |
| | dc, double crochet |
| | FPtr, Front Post treble crochet |
Photo Tutorial: Diagonal Crochet Stitch
Click on the Ravelry logo to add Diagonal Crochet Stitch in your

projects.