Авторский контент! Чтобы поделиться материалом используйте кнопки соцсетей.
При цитировании материалов активная индексируемая ссылка на соответствующую страницу сайта ellej.org обязательна. © Crochet by Ellej.
Crocheting a shawl or a baktus is an amazing process that can become an engaging hobby for all crafting enthusiasts. If you're looking for a new and interesting pattern for your next project, consider "Fog". This stitch looks unique and is easily crocheted from the center of the long edge.
The "Fog" pattern is suitable for crochetting baktuses and shawls and can be made from any yarn. This pattern is mostly worked on a chart, so you can easily follow it and create your own shawl or baktus.
To start, select the yarn you like and begin your work from the center of the long side. The "Fog" pattern chart is fairly simple, and you'll quickly get used to it. As you progress in your work, the pattern will become more interesting and beautiful.
When you finish your work, you'll be able to enjoy the beauty of your new "Fog" baktus or shawl. This simple and interesting pattern will be a wonderful addition to your autumn wardrobe.

Crochet chart for Fog shawl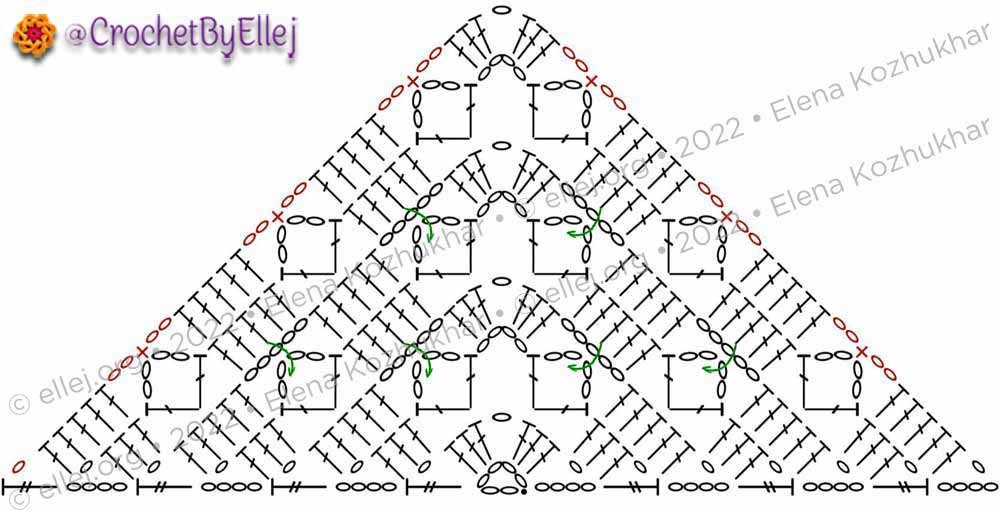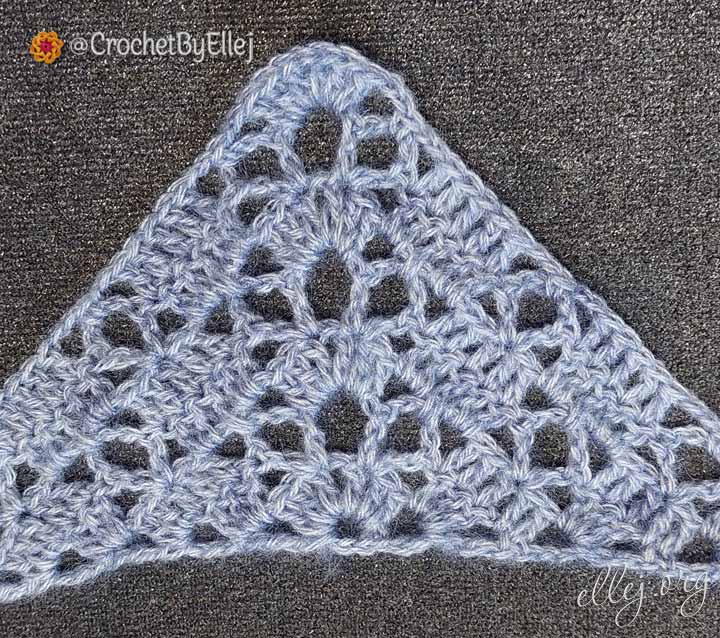 You can support my creativity and simply say THANK YOU ♥ How to do it, see here → How to say thank you