Авторский контент! Чтобы поделиться материалом используйте кнопки соцсетей.
При цитировании материалов активная индексируемая ссылка на соответствующую страницу сайта ellej.org обязательна. © Crochet by Ellej.
I really love the Continuous Crochet motifs and King's or Royal Motifs too.
In this lesson, I decided to show how to make the transition from one row of motifs to the next, so that you could crochet a whole dress.
Here are some photos of this dress from the site cherrylady.com.br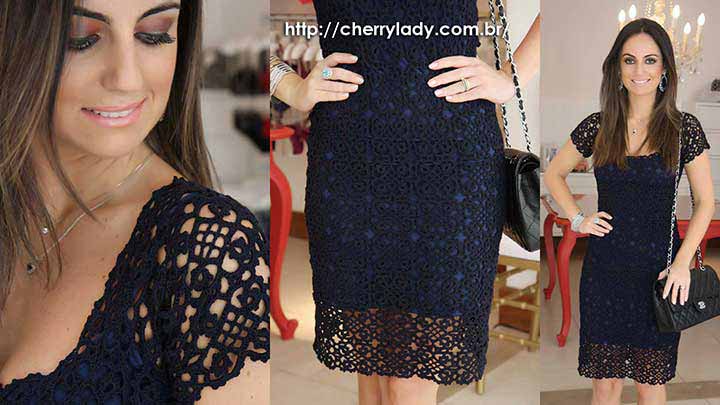 Passes are made in the same places, regardless of whether it is a pass to a new motif or to a new row of motives.
My motifs begin from the center, like most existing motifs. We join the chain in a ring and crochet in circles. I think it's more convenient.
Elements in the motif may have to be modified depending on the yarn that you will use. Alternatively, the motifs to each other can be connected not with slip stitch, but with single crochet. Choose the most convenient option for yourself.
Crochet with fun!
Video: Continuous Crochet • Lace Square Motif
Crochet Chart of the Royal Square Motif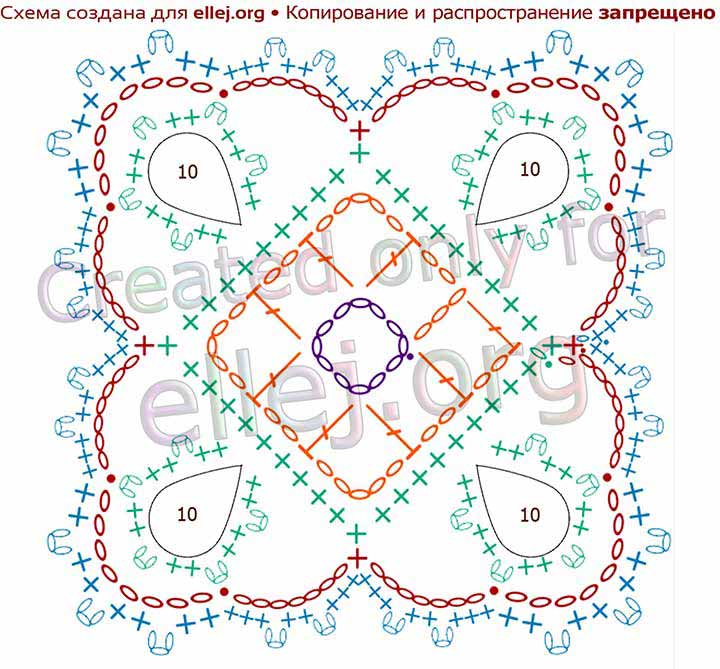 | | |
| --- | --- |
| Symbol | US Crochet term |
| | ch, chain stitch |
| | sl st, ss, slip stitch |
| | sc, single crochet |
| | dc, double crochet |
| | 2 tr cluster |
| | ch-3 picot, picot |
The figure with the number 10 on the Crochet Chart is a chain of 10 ch.
Crochet Chart of the connection of square motifs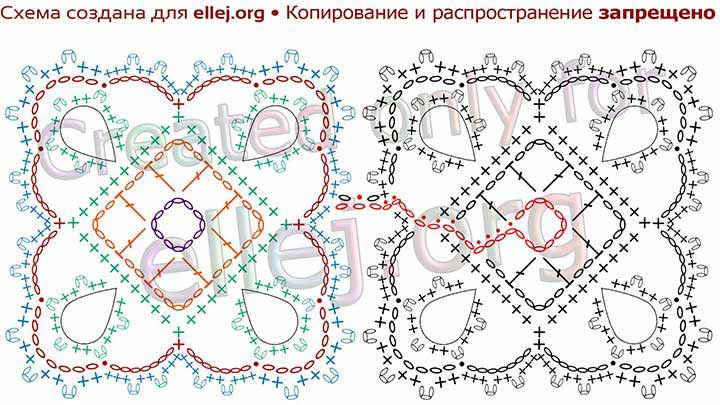 Photo Tutorial: Crochet Lace Square Motif For Dress