Авторский контент! Чтобы поделиться материалом используйте кнопки соцсетей.
При цитировании материалов активная индексируемая ссылка на соответствующую страницу сайта ellej.org обязательна. © Crochet by Ellej.
Today I will show you how to crochet such an interesting pattern.
I chose this pattern for the blanket as a gift to my dad. This pattern is just perfect for it.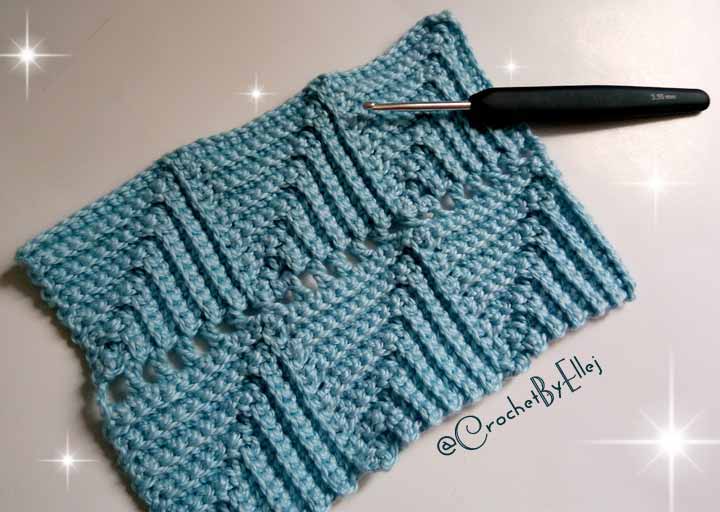 For my blanket, I chose squares with a side of 13 chains. For this work ch 12 (first side) at the beginning + ch 1 (angle) + ch 12 (second side) + 1 (beg ch for next row) = 26 ch. If you want a square to be bigger – work any even number, more than 26 and vice versa to be less.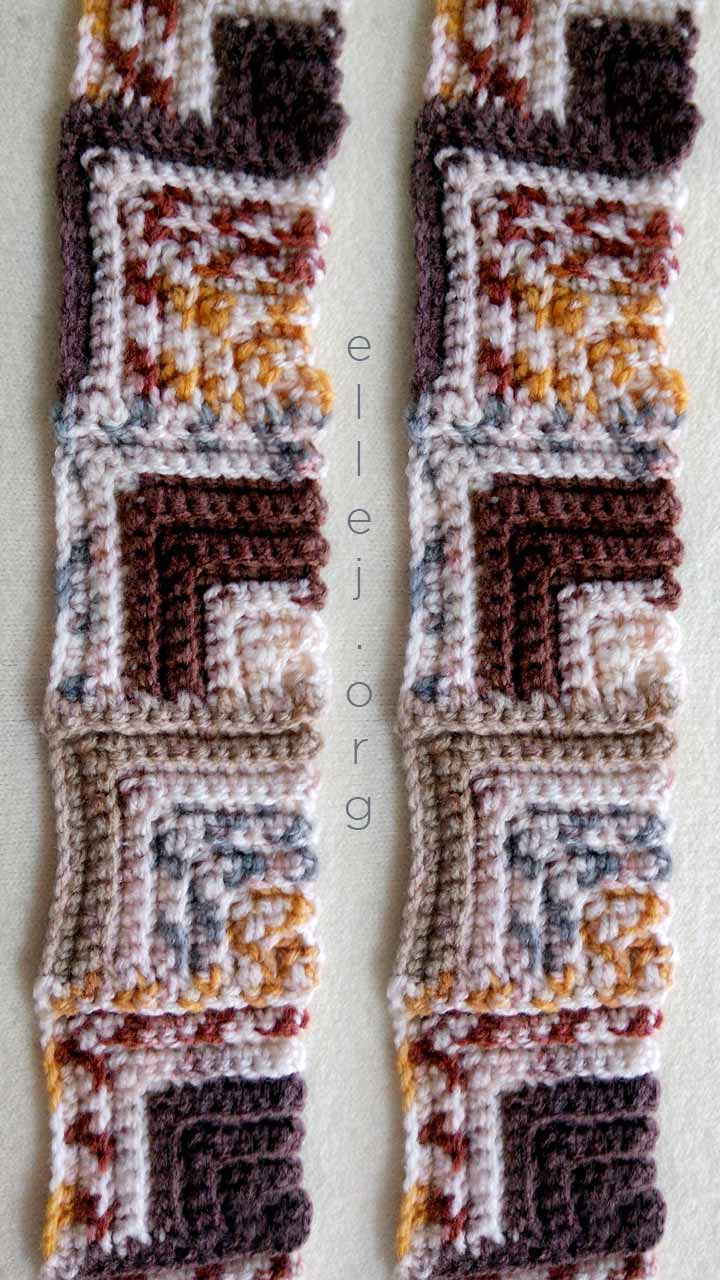 The pattern is worked by a stripe of such squares. The strip can be edging with a fillet mesh or any other pattern and start working the next strip without cutting the thread.
I think this pattern can be used not only for crocheting a blanket. A hat with a scarf is a great option!
Enjoy your creativity and successful experiments!
Video: Parquet Crochet Stitch
Crochet Chart For The Square Element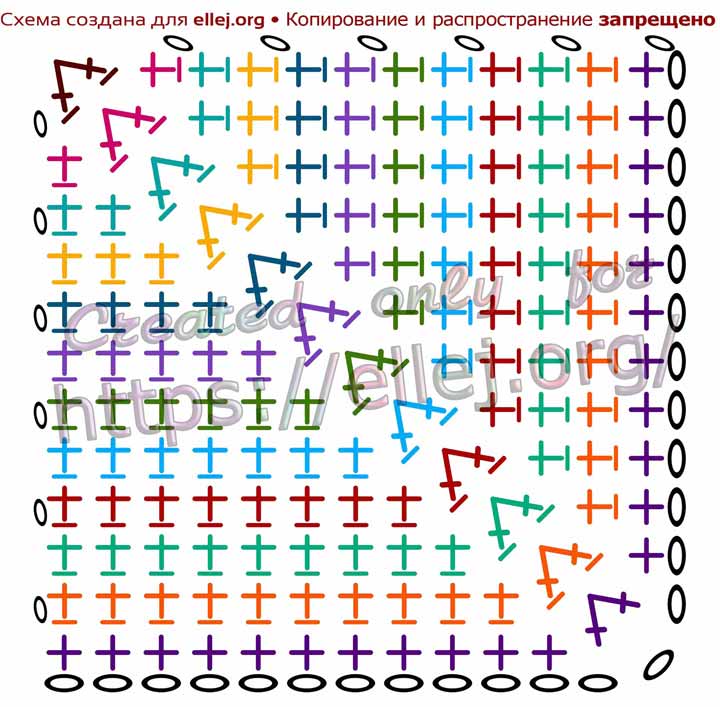 | | |
| --- | --- |
| Symbol | US Crochet term |
| | ch, chain stitch |
| | sc, single crochet |
| | sc-blo or blp, single crochet in back loop only |
| | sc2tog, single crochet 2 together |
Photo: Parquet Crochet Stitch • Continuous Crochet