Авторский контент! Чтобы поделиться материалом используйте кнопки соцсетей.
При цитировании материалов активная индексируемая ссылка на соответствующую страницу сайта ellej.org обязательна. © Crochet by Ellej.
Most recently, I did a tutorial one very beautiful pattern. It was so popular that I thought it would be completely wrong not to make a shawl with a similar pattern.
For shawls, I slightly simplified the pattern. I removed the dc between the V-puff stitches. This is make the shawl easier. The pattern is voracious and the product may be heavy weight.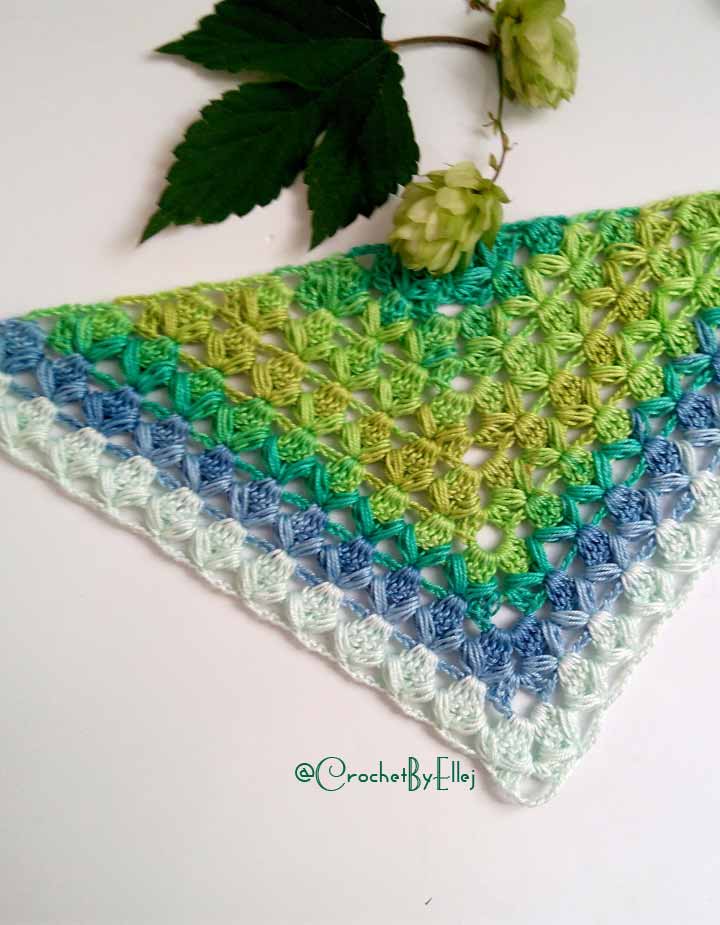 I was very keen on developing a charts for this pattern, and draw it two. I did crochet tutorial from the center of the wide side of the shawl. An additional chart for crochet from the bottom corner up.
By the way, if you combine 2 times the chart number 1, you get a chart for crochet blanket. It should turn out mega-beautiful, because you can work in a circle and all the rows will be on right side. Try to crochet different colors of yarn, it's a feast!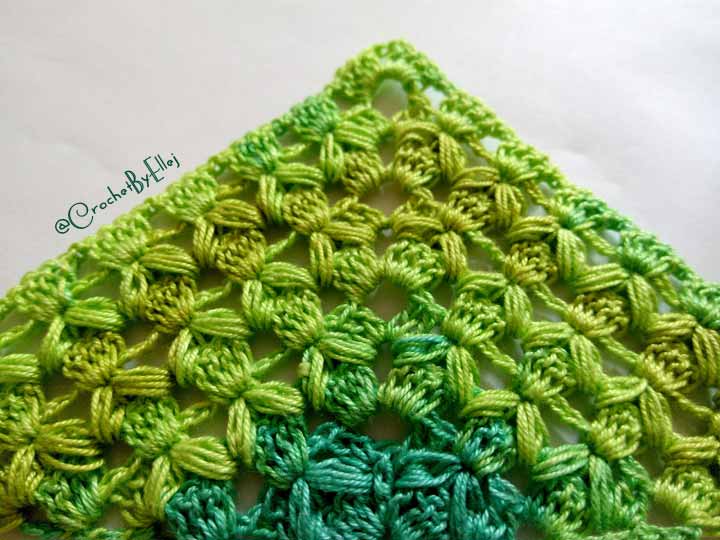 The name of the yarn for my sample I don't know, it was given to me by good people. It was without a label 🙂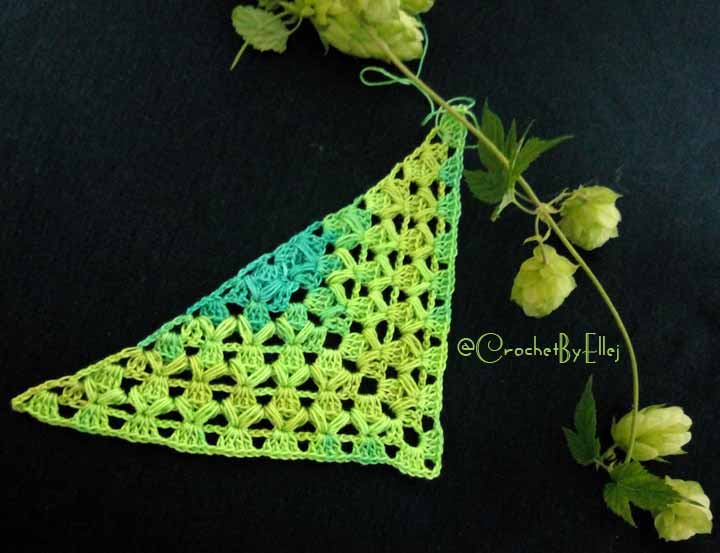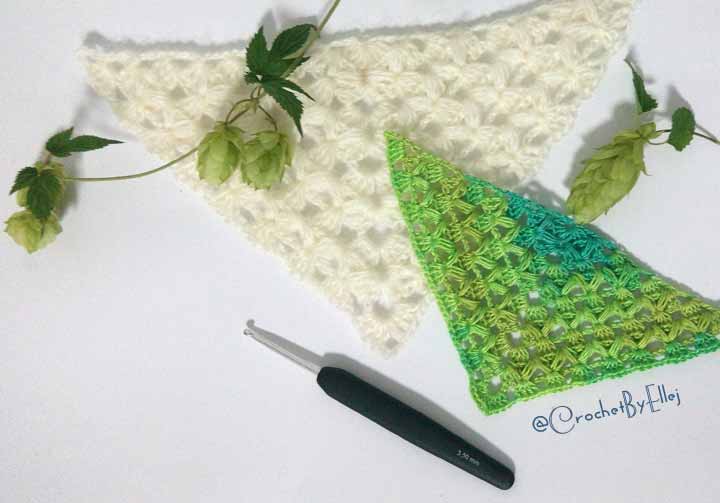 I wish you pleasant viewing and a ton of inspiration!
Video: Crochet shawl «Hop»
Crochet chart №1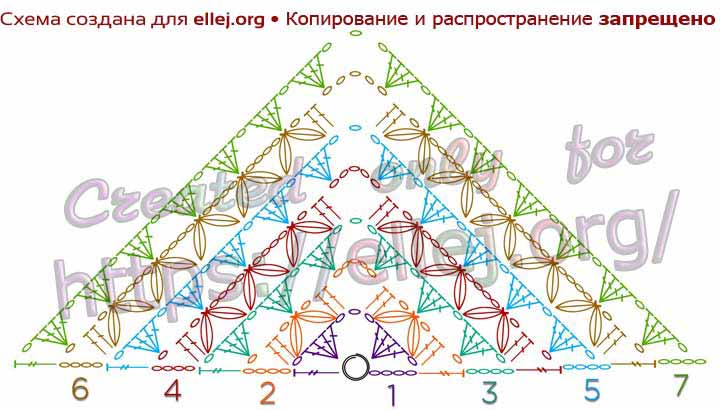 Crochet chart №1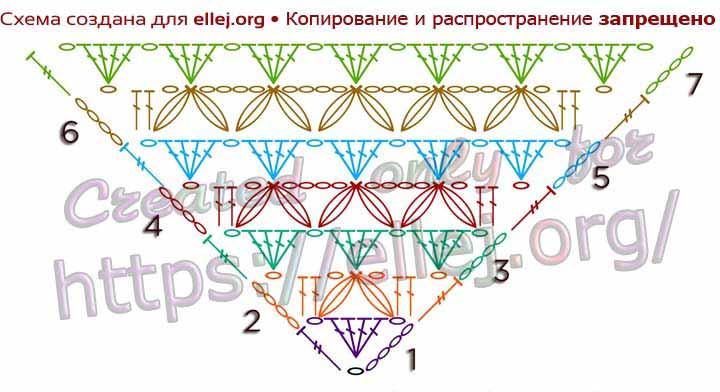 | | |
| --- | --- |
| Symbol | US Crochet term |
| | ch, chain stitch |
| | Magic Ring |
| | sc, single crochet |
| | hdc, half double crochet |
| | dc, double crochet |
| | tr, treble crochet |
| | 4 dc in 1 st |
| | puff stitch of 3 hdc |
Photo Tutorial: Crochet shawl «Hop» • Turkish pattern