Авторский контент! Чтобы поделиться материалом используйте кнопки соцсетей.
При цитировании материалов активная индексируемая ссылка на соответствующую страницу сайта ellej.org обязательна. © Crochet by Ellej.
An excellent option for crocheting baby things or blankets in a stroller. The pattern is interesting because it has both sides, like as right side. One side is whiter, the other is more blue. It is made much easier than it looks!
The pattern can be worked in turn (by row) with each color, or 2 rows at a time with each color.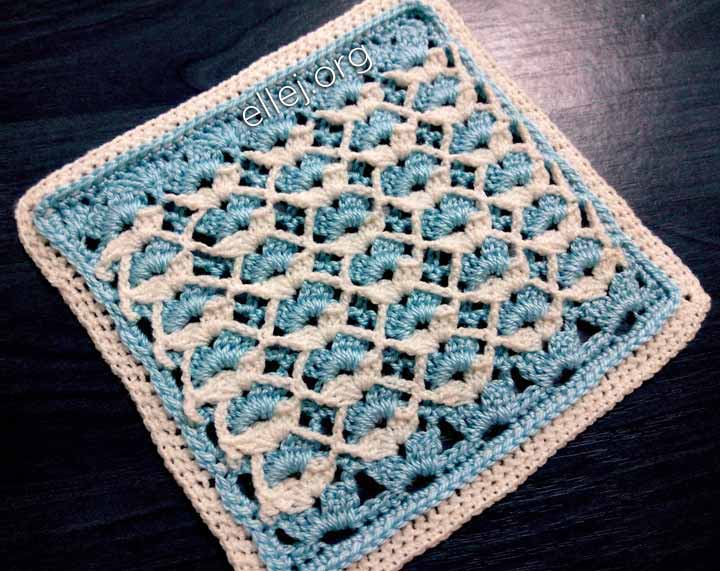 In this variant of the pattern, the white chains are located on the same side, along which we work white, and the blue chains – where the blue. But you can experiment and swap them. I think it will be a completely different, but no less beautiful pattern.
To better understand, see the detailed step-by-step tutorial. I inserted some elements directly into the photos.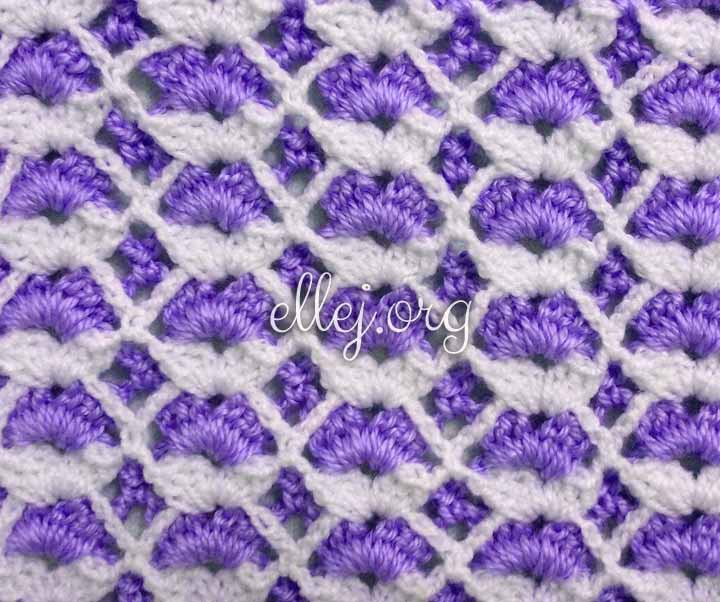 I used Kartopu Flora yarn (100 g, 230 m) and a 3.5 mm KnitPro hook.
Video Tutorial: Double Sided Baby Blanket

Additional Video for the Tutorial with live crocheting.

Crochet chart
| | |
| --- | --- |
| Symbol | US Crochet term |
| | ch, chain stitch |
| | sc, single crochet |
| | dc, double crochet |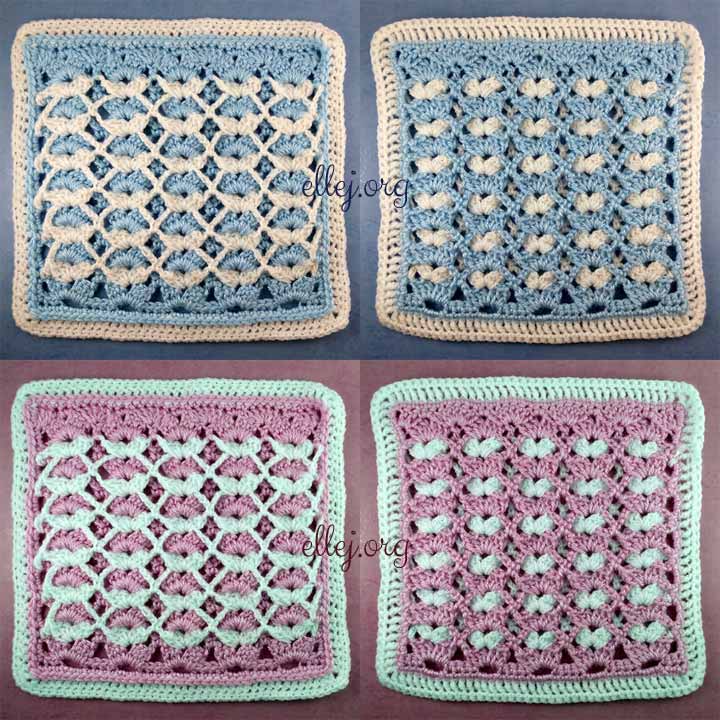 Photo Tutorial: Double Sided White And Blue Baby Blanket