Авторский контент! Чтобы поделиться материалом используйте кнопки соцсетей.
При цитировании материалов активная индексируемая ссылка на соответствующую страницу сайта ellej.org обязательна. © Crochet by Ellej.
Flower can be worked entirely in one color or two. You can crochet one color and then edging all dcs another color.
Flower turns volume is perfect for decorating knitted waistcoats, or as an element of Irish lace.
And yet this flower can be used as a separate octagonal motif and work something such beautiful colourful motives.
Do not limit your imagination and crochet with fun!
Video: Crochet Curly Flower Tutorial.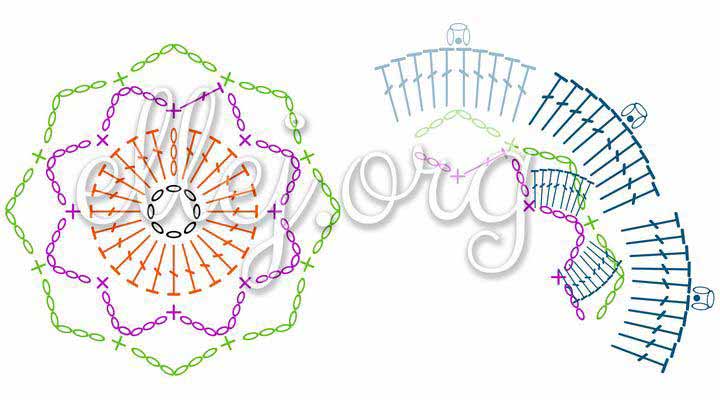 | | |
| --- | --- |
| Symbol | US Crochet term |
| | ch, chain stitch |
| | sc, single crochet |
| | dc, double crochet |
| | ch-3 picot, picot |
And a few more photos of curly roses in multiple colors: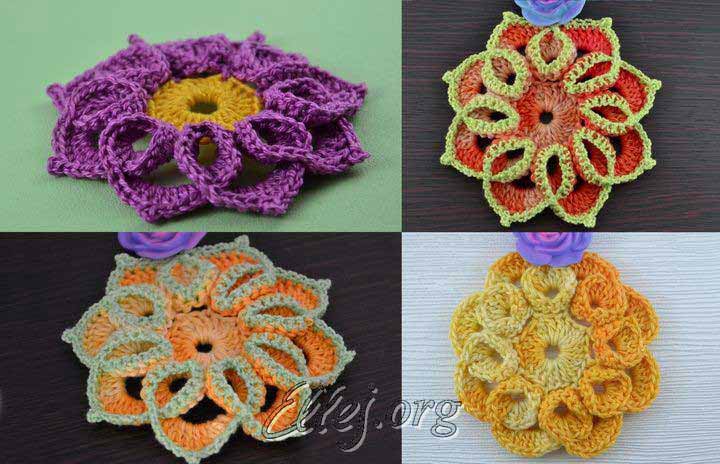 Photo tutorial Crochet Curly Flower
Аdd Crochet Curly Flower in your

projects.