Авторский контент! Чтобы поделиться материалом используйте кнопки соцсетей.
При цитировании материалов активная индексируемая ссылка на соответствующую страницу сайта ellej.org обязательна. © Crochet by Ellej.
Finally I show already finished crochet tunic for girls.
Below you will find all used charts and detailed unseparated connection motifs tutorial.
Work was easy and pleasant, despite endless unraveling for various reasons. I am very pleased with the results, now wish to work something similar for myself.
I used very different yarn – everything more or less the same thickness.
Hook size: 1.5 mm for sleeves and 2 mm for everything else.
Dimensions: length 49 cm; width 31 cm; sleeve 18 cm.
When copying material include a link to the source. Thank you in advance for your feedback! If you have any questions-ask boldly in the comments.
I wish all the colorful mood and nice crochet!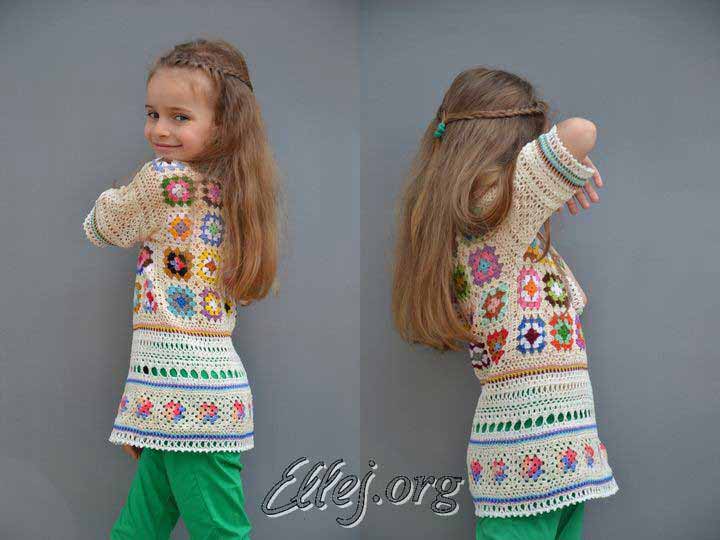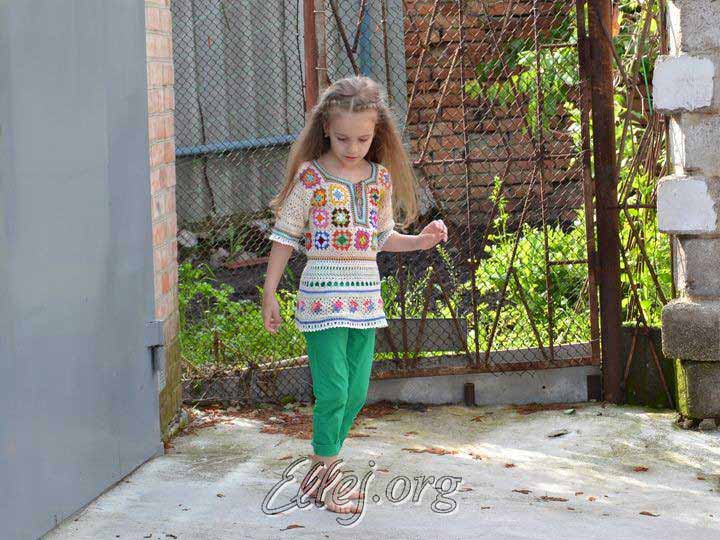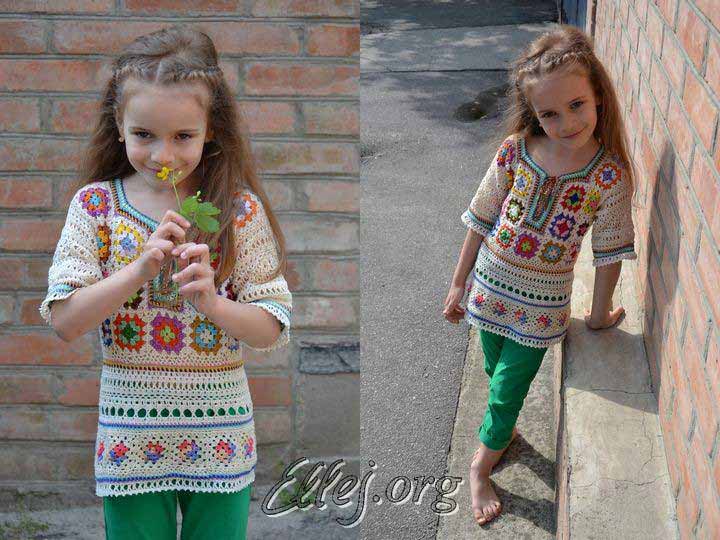 Video Crochet Tutorial: Tunic for girl from granny squares
Chart for the location of the motifs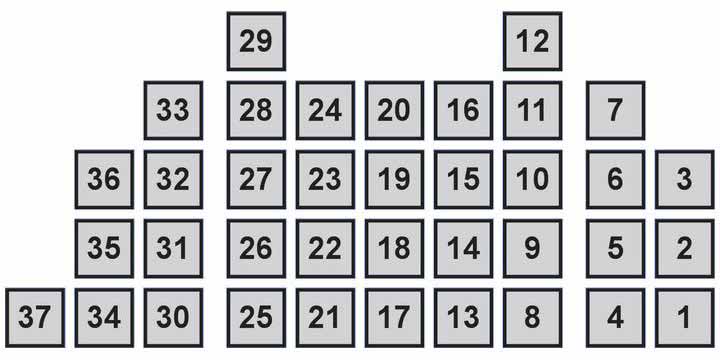 Chart 1. Granny square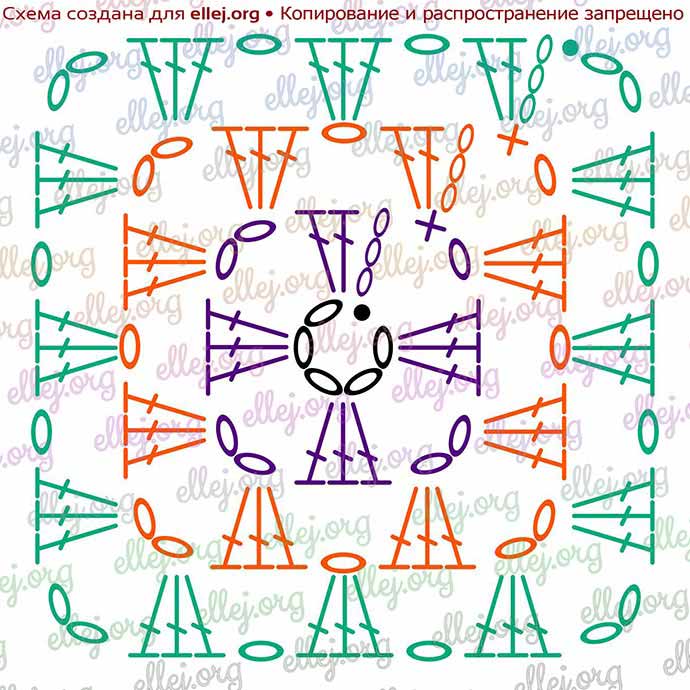 Chart 2.

Chart 3.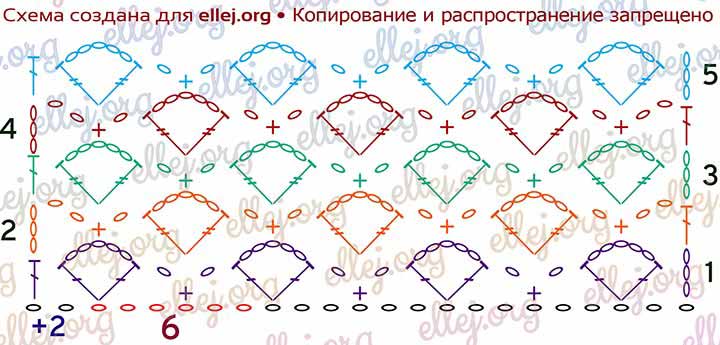 Chart 4.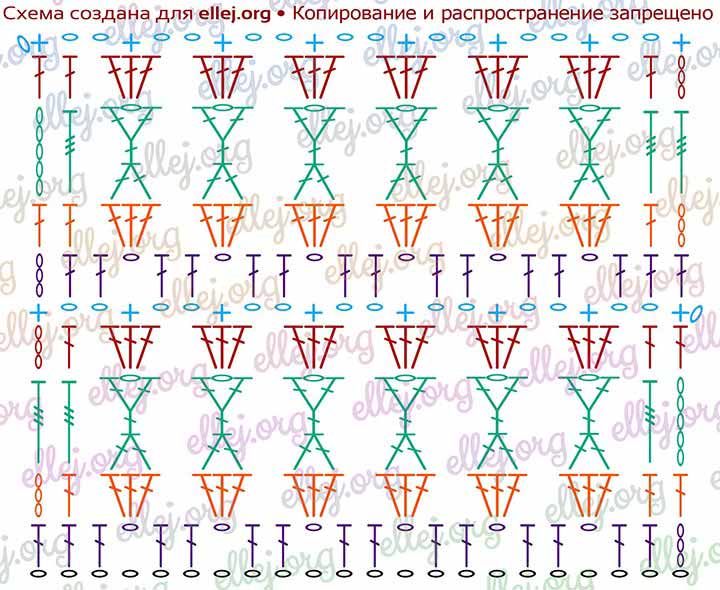 Chart 5.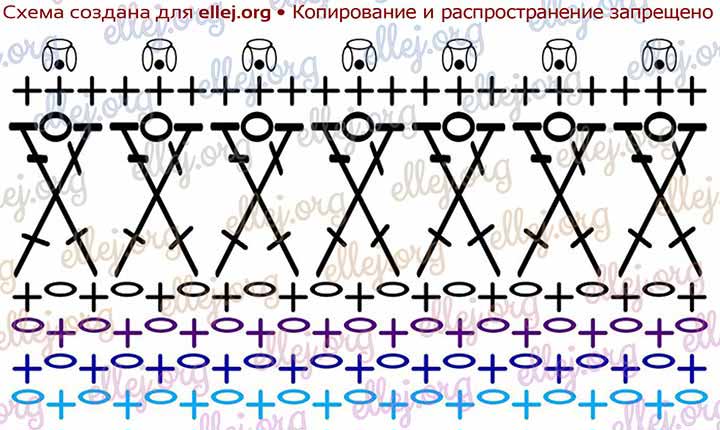 | | |
| --- | --- |
| Symbol | US Crochet term |
| | ch, chain stitch |
| | sl st, slip stitch |
| | sc, single crochet |
| | dc, double crochet |
| | tr, treble crochet |
| | dtr, double treble crochet |
| | dc dc crossed with 1 ch |
Photo tutorial: Tunic for girl from granny squares