Авторский контент! Чтобы поделиться материалом используйте кнопки соцсетей.
При цитировании материалов активная индексируемая ссылка на соответствующую страницу сайта ellej.org обязательна. © Crochet by Ellej.
Wonderful craftsman Norminha very much likes to work amazing crochet borders. Her blog – just a bottomless well of inspiration. Its border with butterflies has already become my inspiration for creating a shawl "Moon Butterflies".
I was asked to make a Tutorial of this edging.
Video:Crochet Butterfly Edging
Border with butterfly for tablecloths from blog zwet.ru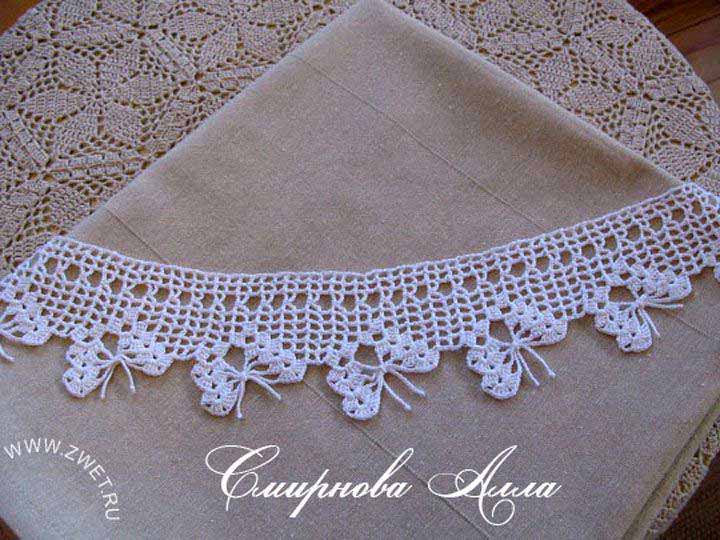 So, now we will crochet a piece of border with butterflies. Such a borfer does not fit in length, but in width. Butterflies work along the edge of a fillet mesh (dc, ch 2). After, separately, you need to make cords from the 25-30 ch, which we will band the chains inside the butterflies, thus forming a body and antennae.
I recommend working from thin yarn, then the crochet border will look like a gentle and very delicate work. But you can try and work with a thicker yarn, for example, a children's blanket.
Crochet Chart for Butterfly Edging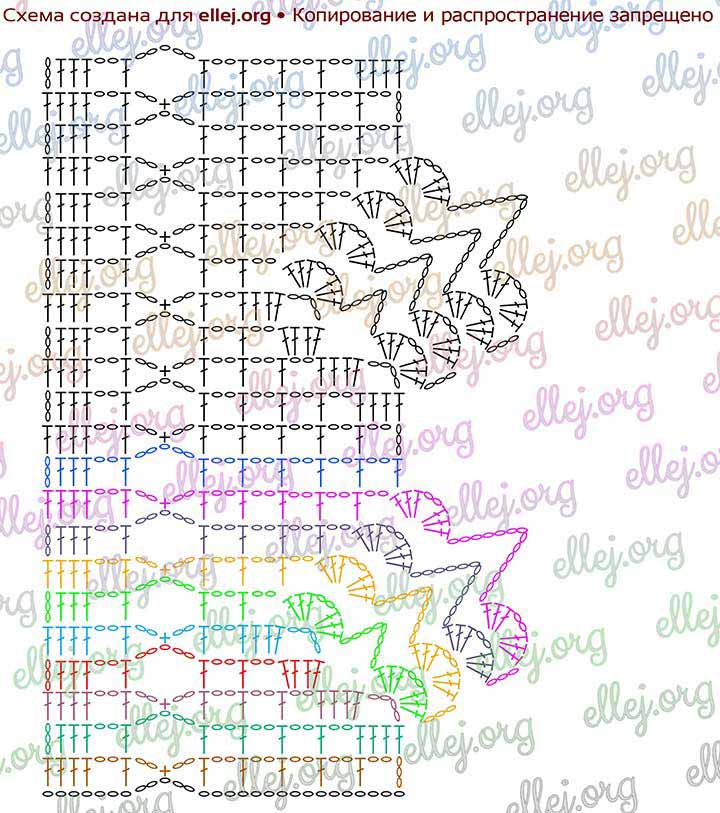 | | |
| --- | --- |
| Symbol | US Crochet term |
| | ch, chain stitch |
| | sc, single crochet |
| | dc, double crochet |
Photo Tutorial: How to Crochet the Butterfly Edging