Авторский контент! Чтобы поделиться материалом используйте кнопки соцсетей.
При цитировании материалов активная индексируемая ссылка на соответствующую страницу сайта ellej.org обязательна. © Crochet by Ellej.
Try to crochet such a beautiful shawl with spiders and puff stitches. The spiders work by the same principle that I showed in my shawl pattern Moon Butterflies.
But over the puff stitches I had to work hard, calculating what and how. But now everyone can easily work a crocheted shawlette or a shawl with this wonderful pattern.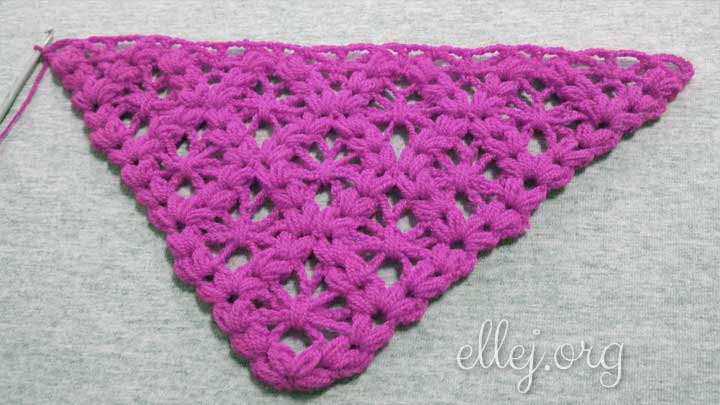 All puff stitches I worked with 3 half double crochet (hdc), but just on spiders – from 2 hdc. You can make them from 3 or even 4 hdc, but it will take more yarn. The pattern is openwork, but it needs a lot of yarn.
That's the beauty turned from craft from Turkey @ozgulilgina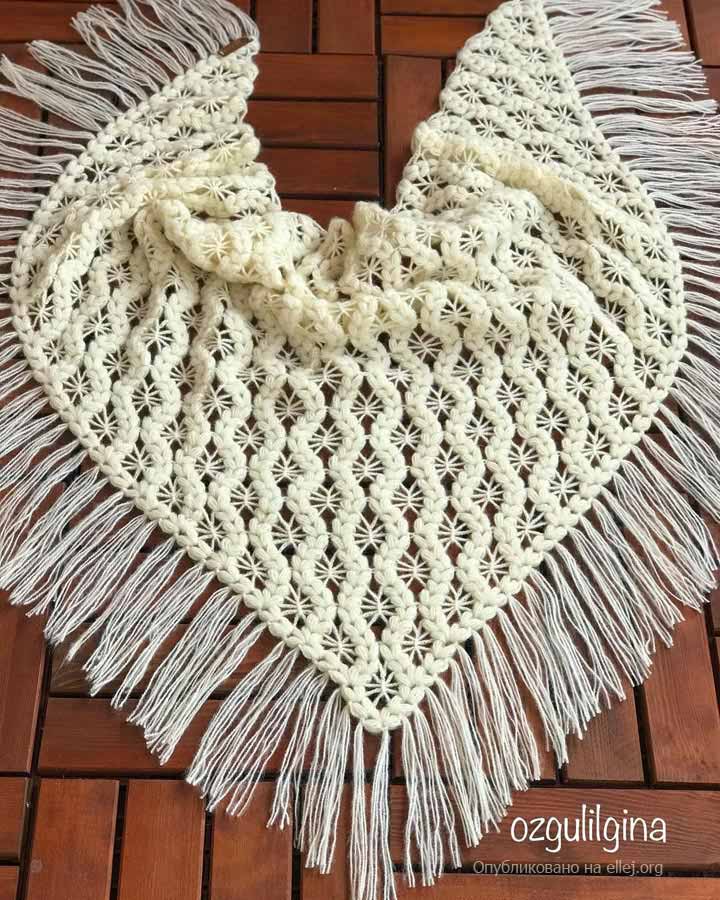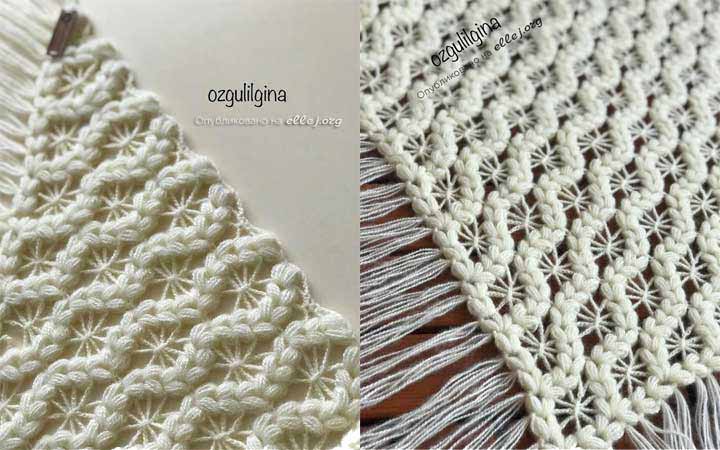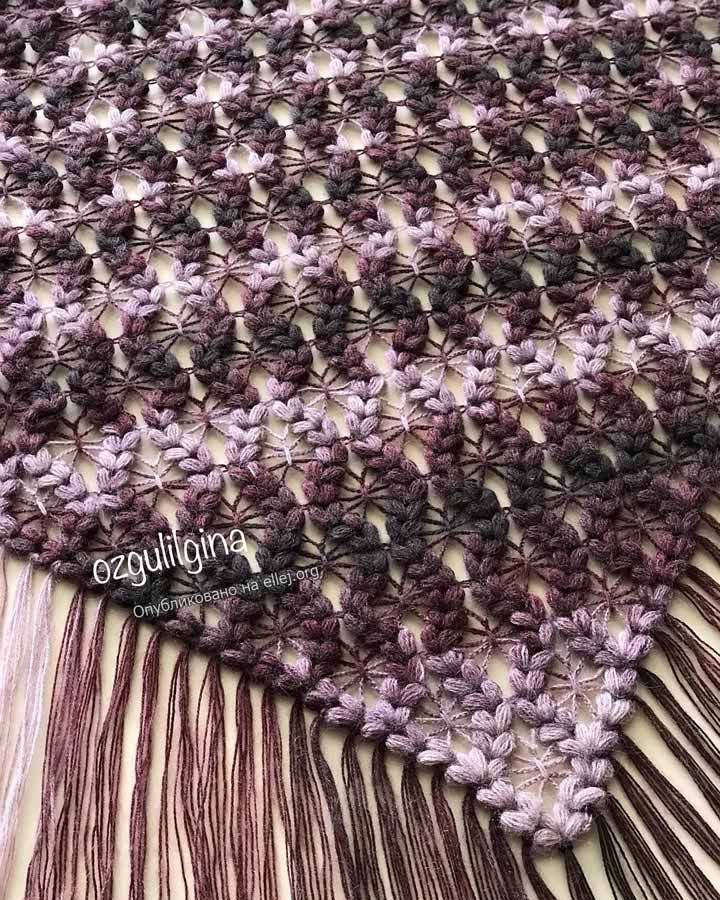 In the end, I'll show you how to align the edge of the shawl.
Video: Crochet Pattern with lacy spiders and puff stitch
Lacy Spiders And Puff Stitch Crochet Chart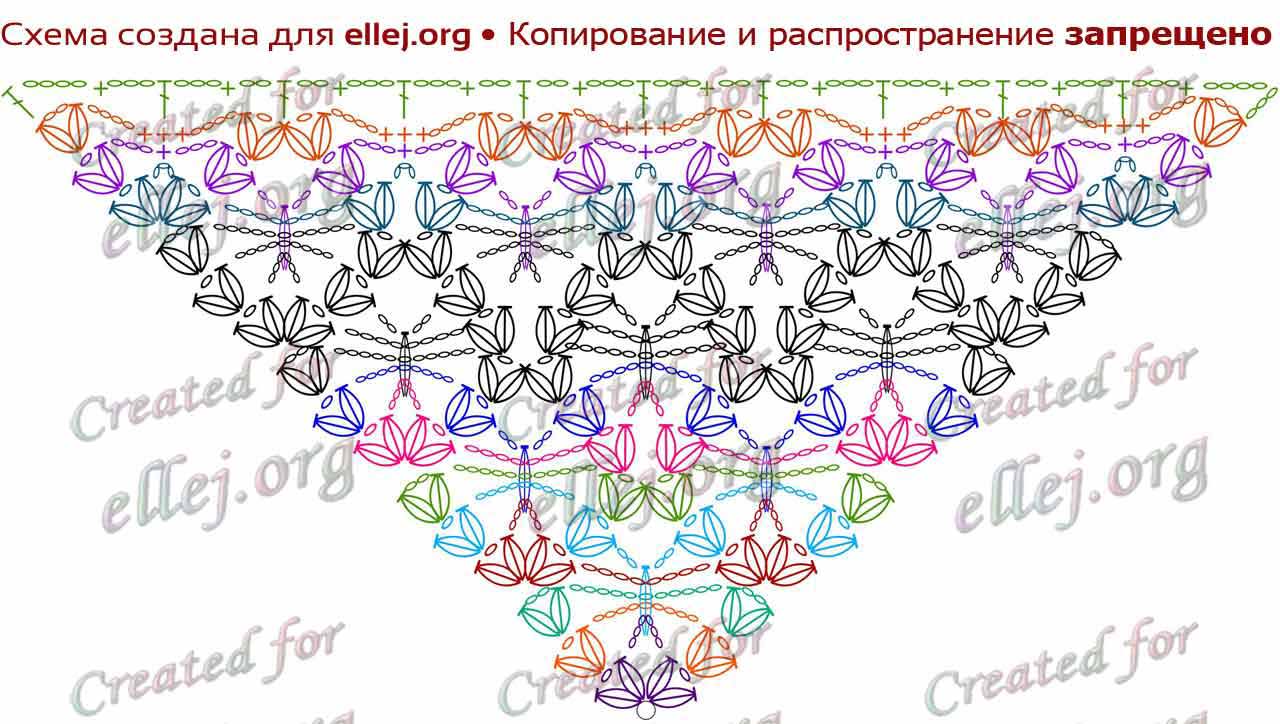 | | |
| --- | --- |
| Symbol | US Crochet term |
| | ch, chain stitch |
| | Magic Ring |
| | sc, single crochet |
| | dc, double crochet |
| | puff stitch of 3 hdc |
I painted the leveling rows on the top of the crochet chart. If you have any other ideas on leveling, I will be only happy if you share.
A few more photos of shawls.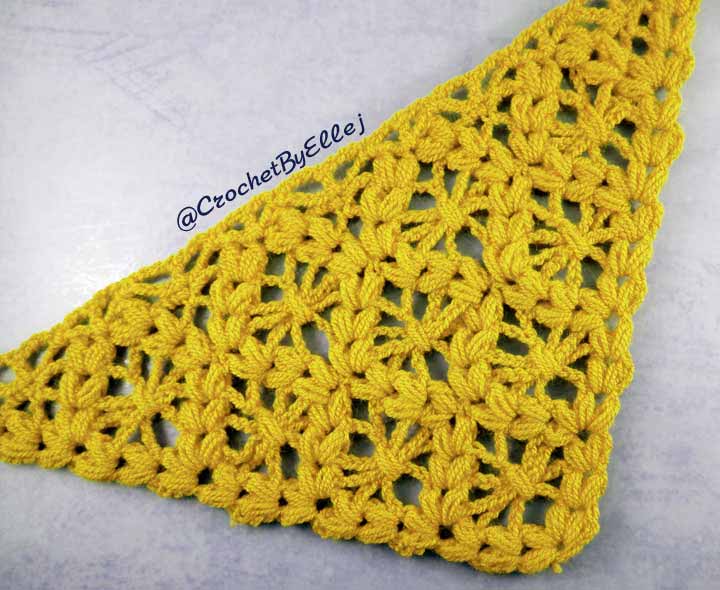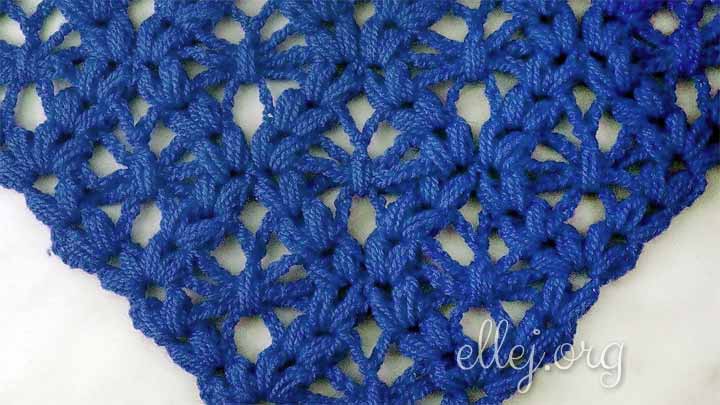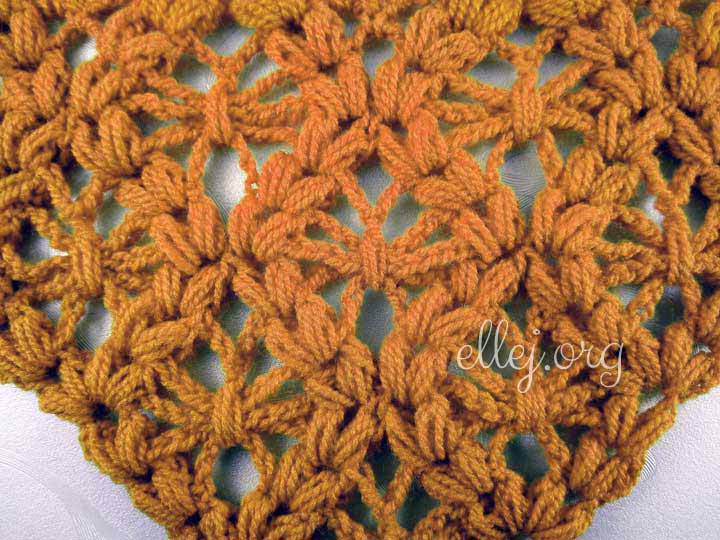 Photo Tutorial: shawl with lacy spiders and puff stitch