Авторский контент! Чтобы поделиться материалом используйте кнопки соцсетей.
При цитировании материалов активная индексируемая ссылка на соответствующую страницу сайта ellej.org обязательна. © Crochet by Ellej.
Our school hosts an autumn fair every year. Parents bake sweets, buns, pies and pizzas. I do not really like cooking and baking – and not my forte. Therefore, for the second year in a row, my daughter brings little crocheted things. Last year it was Barbie hats.
This year, the dresses for L.O.L. dolls were sold out like hot cakes. The fair lasted more than an hour, but our dresses were dismantled in the first 5 minutes. I made only 10 pieces. This was very little.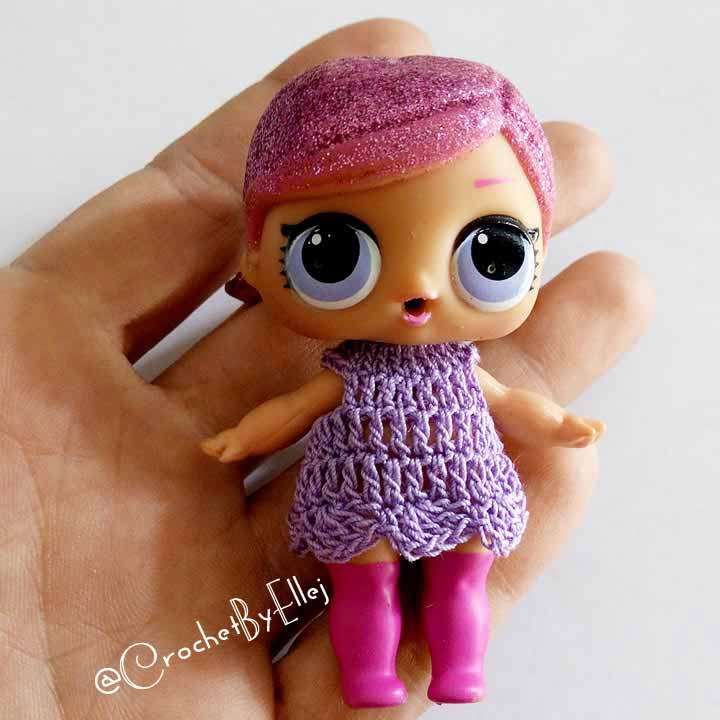 And I decided to do a Crochet Tutorial a similar dress for LOL Surprise doll. Many little girls have at least one such doll, and the clothes that come with them are plastic.
The dress is made continuously from top to bottom. To wear it, you need to remove the head of the doll.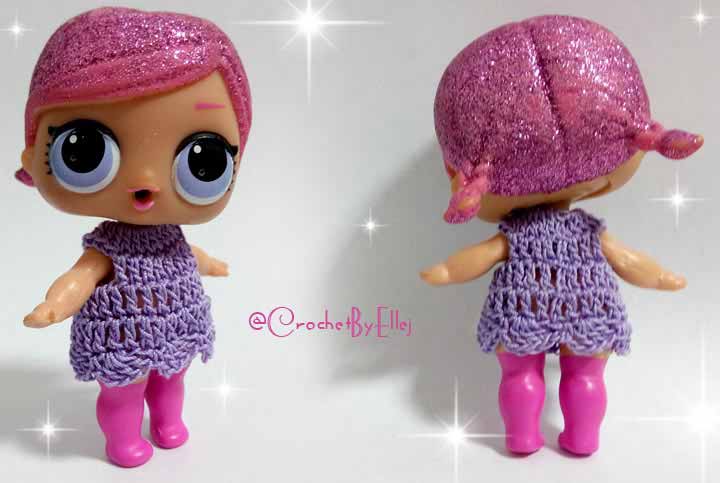 Video: Tiny dress for LOL dolls
My yarn was very thin and without a label. Hook – 1,2 mm. You can take sewing thread.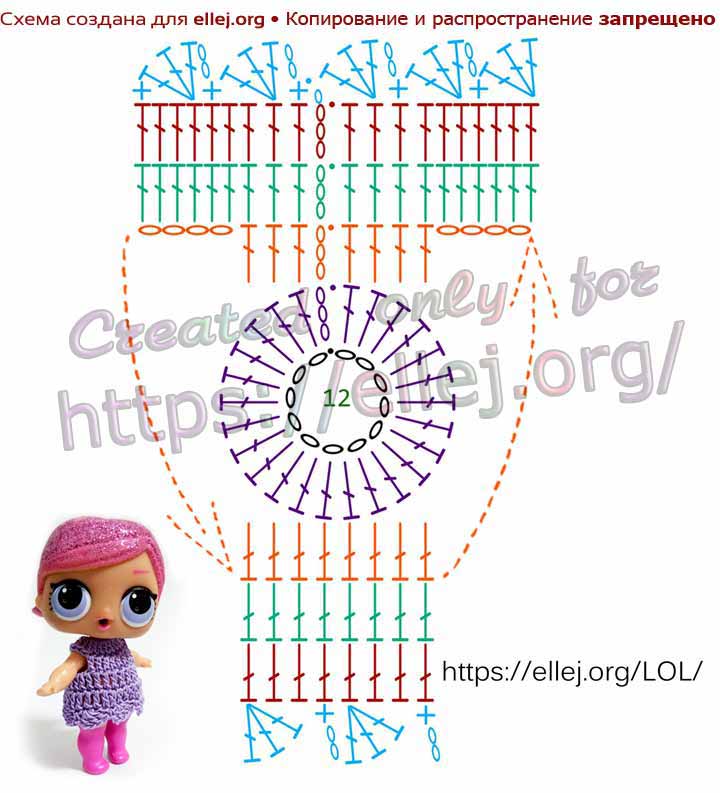 If you like this tutorial, I will make one more for yarn thicker.
Photo Tutorial: Tiny L.O.L. dolls dress