Авторский контент! Чтобы поделиться материалом используйте кнопки соцсетей.
При цитировании материалов активная индексируемая ссылка на соответствующую страницу сайта ellej.org обязательна. © Crochet by Ellej.
This post is also available in: Русский
In this doily of 7 rounds.
Run it can be in one color or to take other colors of yarn for each round. You can use any leftover stash yarn and a matching hook size.
Once again made sure to crochet doily it is best to use a finer yarn. And I want to show you a monochrome version of the same doily.
Crochet with fun!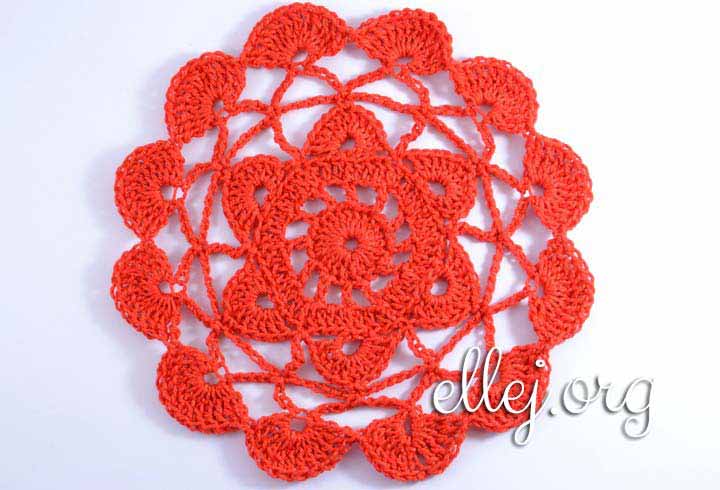 Video Crochet Tutorial: Colorful Doily – Stand for cup
Colorful Doily Crochet Chart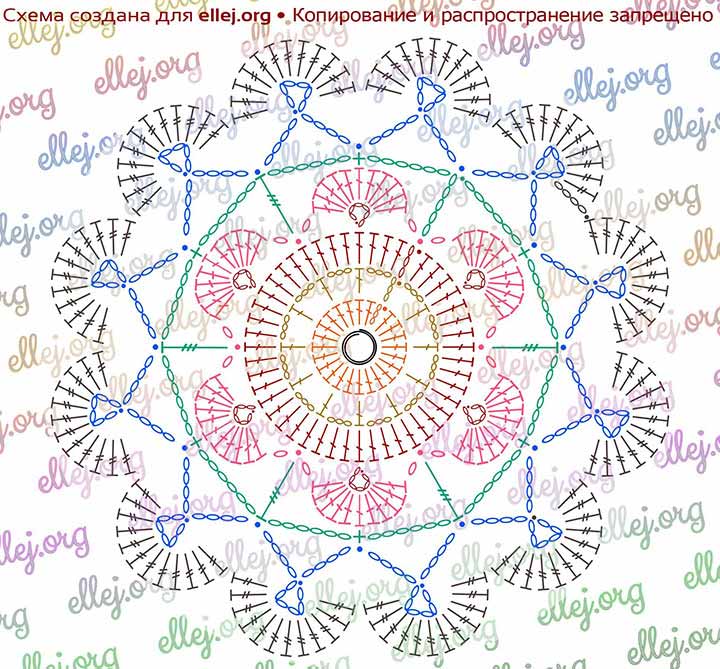 | | |
| --- | --- |
| Symbol | US Crochet term |
| | ch, chain stitch |
| | sl st, slip stitch |
| | Magic Ring |
| | dc, double crochet |
| | tr, treble crochet |
| | dtr, double treble crochet |
Photo tutorial: Colorful Doily – Stand for cup
This post is also available in: Русский