Авторский контент! Чтобы поделиться материалом используйте кнопки соцсетей.
При цитировании материалов активная индексируемая ссылка на соответствующую страницу сайта ellej.org обязательна. © Crochet by Ellej.
I present a popular pattern for blankets – Dragonfly Crochet Stitch Pattern. The pattern is suitable for the canvas and below there is a Crochet Chart for shawls.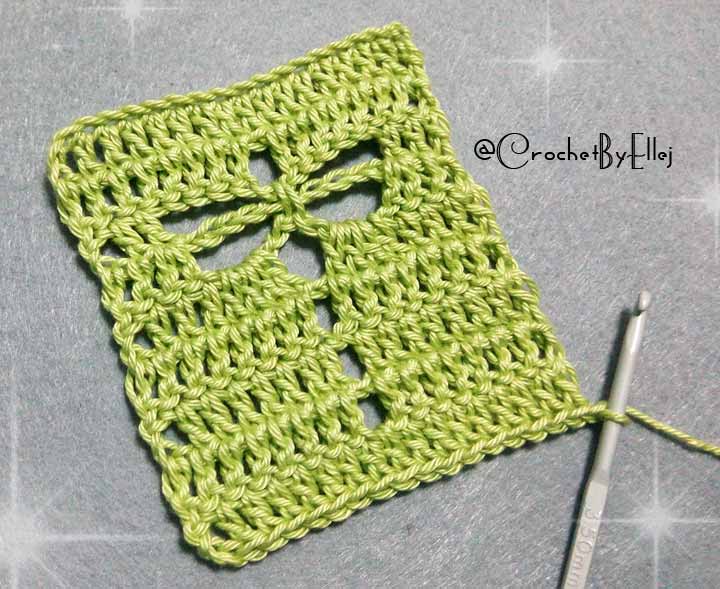 It work so easily and pleasantly that I could not choose which product to show the Tutorial on. So I decided to do a basic element for the dragonfly itself. And how to apply them invent yourself.
Video: How to Crochet the Dragonfly Stitch
Dragonfly Stitch Crochet Chart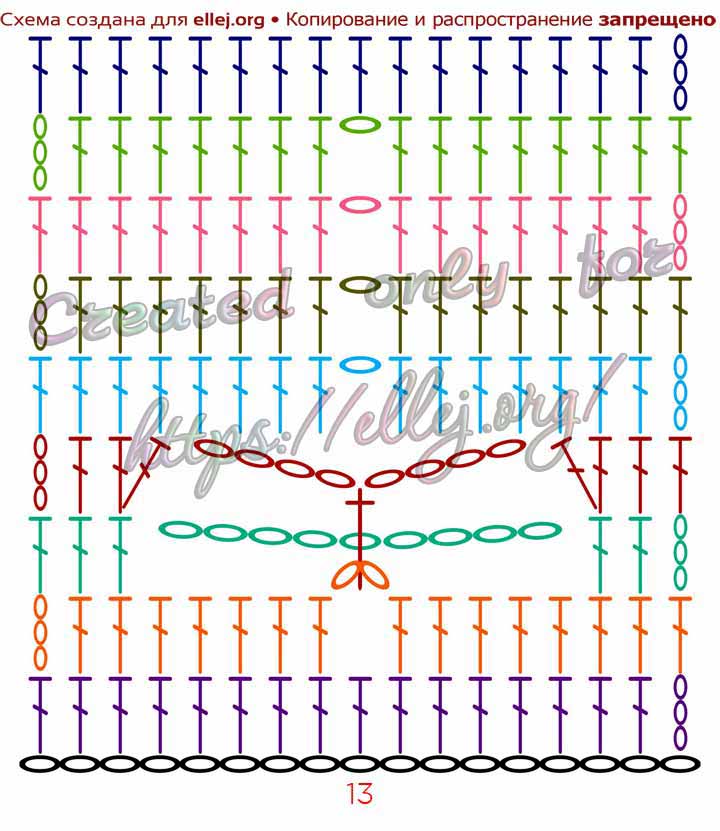 | | |
| --- | --- |
| Symbol | US Crochet term |
| | ch, chain stitch |
| | sc, single crochet |
| | dc, double crochet |
Written pattern for basic element
Start crochet with a foundation chain. Work chain (ch) 20 for this sample.
Row 1. Dc in 5th loop from hook and across.
Row 2. Сh 3, turn, dc, ch 2, skip 1 dc of previous row, 8 dc.
Row 3. Сh 3, turn, 2 dc, ch 10, 3 dc in the 3 last st of the row.
Row 4. Сh 3, turn, 1 dc, 2 dc in next st, ch 4, 1 sc in both chains around, ch 4, 2 dc in to the last st of the row, 2 dc.
Row 5. Сh 3, turn, 3 dc, 4 dc in first chain around, ch 1, 4 dc in second chain around, 4 dc to the end of the row.
Row 6. Сh 3, turn, 7 dc, ch 1, skip 1 st, 8 dc to the end of the row.
Row 7. Repeat the Row 6.
Row 8. Repeat the Row 6 again.
Row 9. Сh 3, turn, dc across in each st and ch around.
I came up with such a neck warmer with dragonflies. I use a pattern with increments. I have 10 dragonflies in one lap, so I did 10 increments in each row.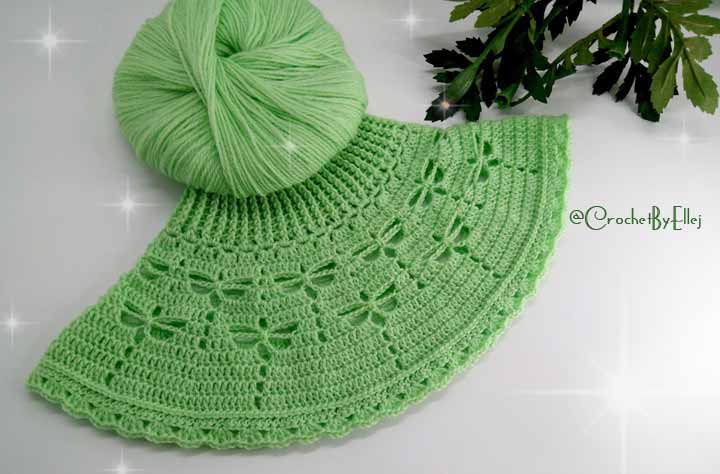 Below is a Crochet Chart of a blanket and a triangular pattern for lovers of shawls.
Dragonfly work from head to tip tail. Such a pattern can be used to crochet a beautiful tippet, a dress or a summer jumper. It can be used in combination with other patterns. Tags me in the Instagram (@CrochetByEllej) and I will admire your photos with your friends!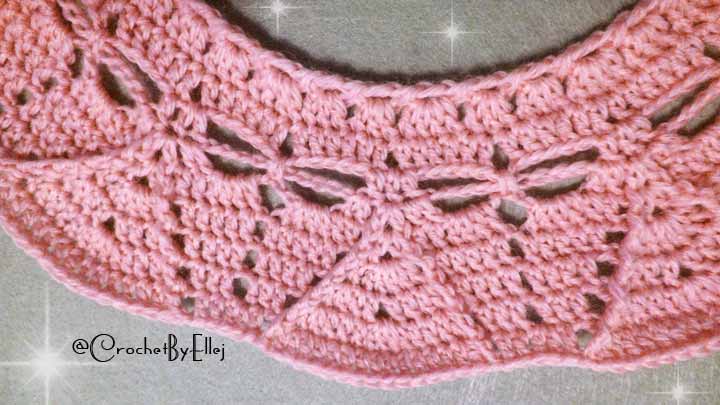 Crochet Chart For a Blanket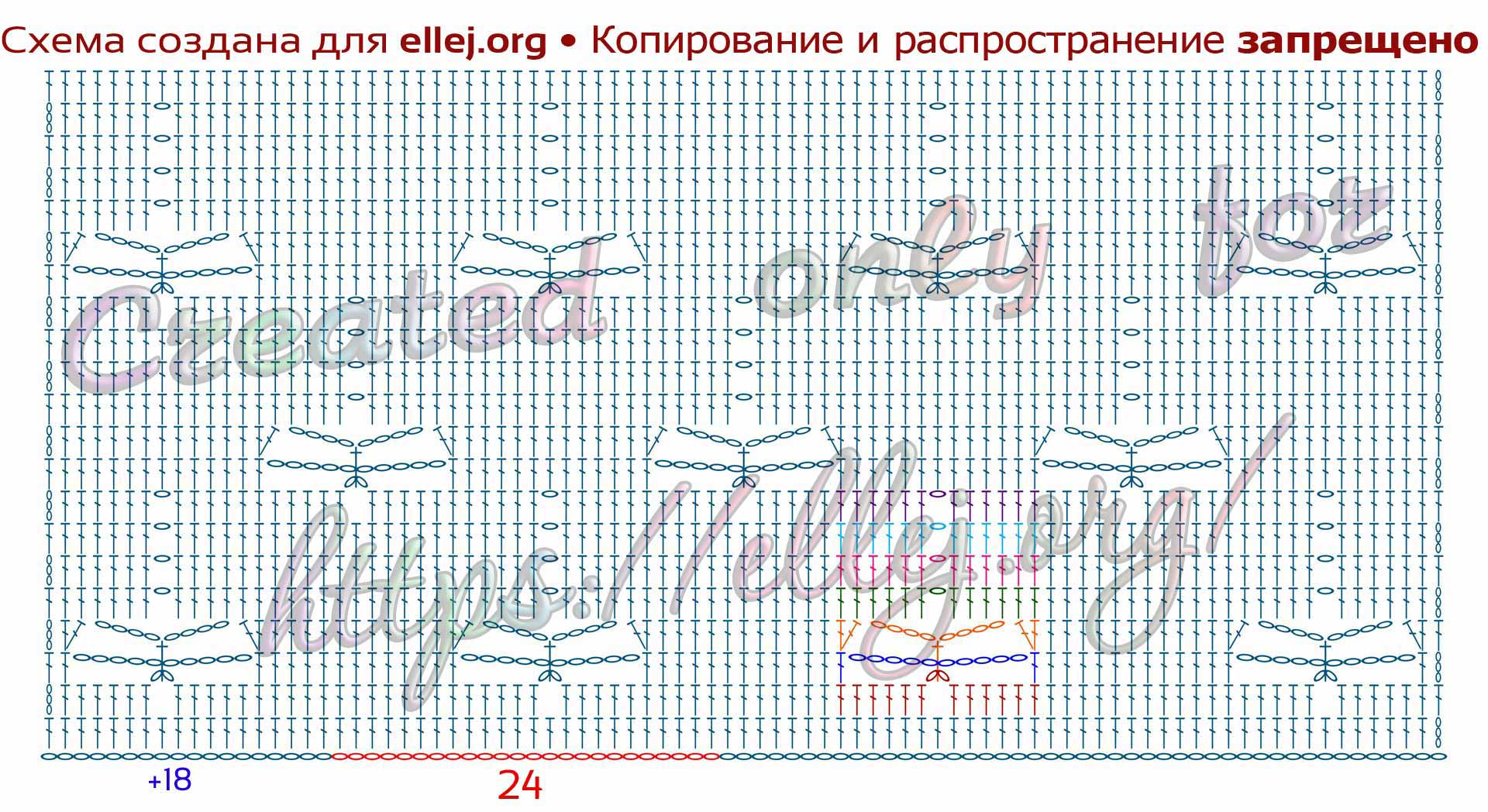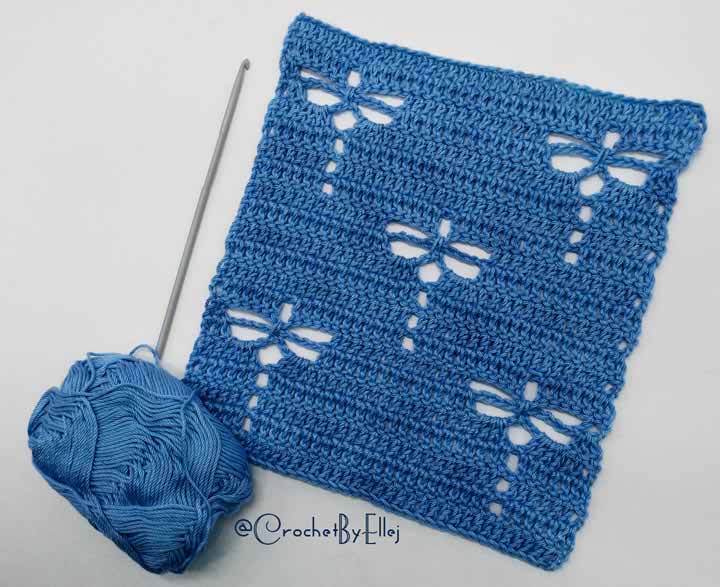 Crochet Chart For a Shawl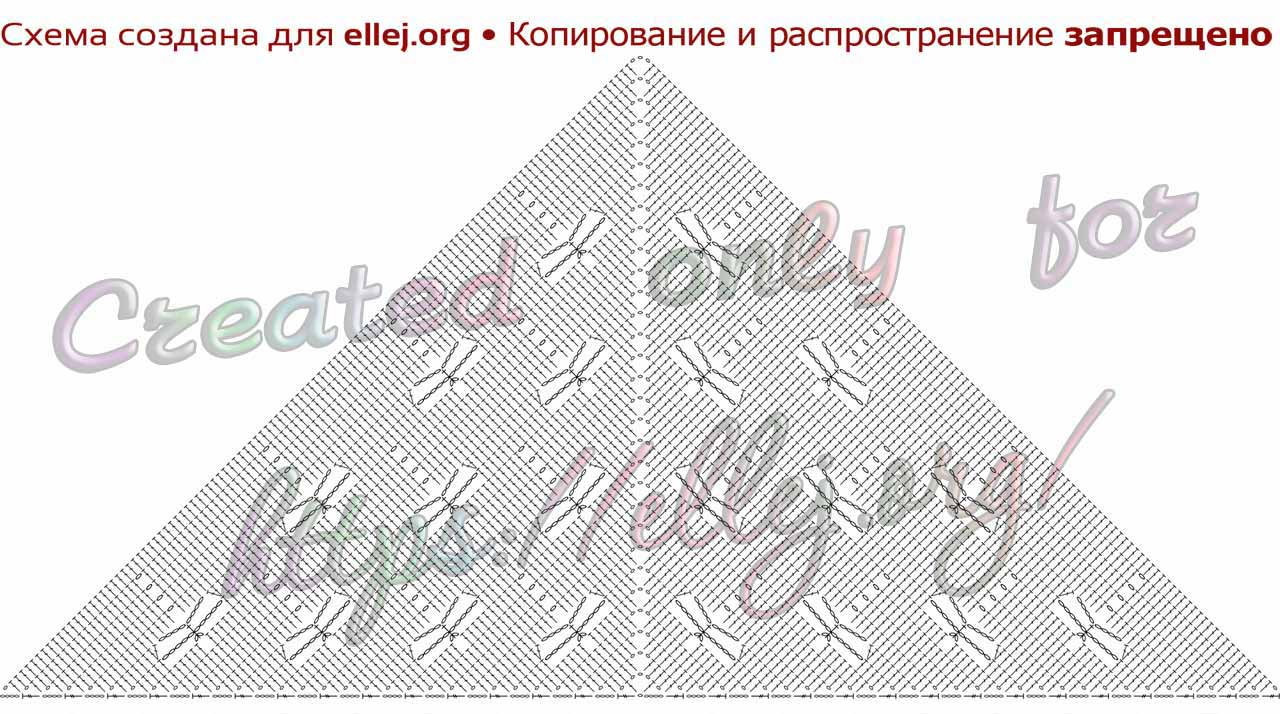 Photo Tutorial: Dragonfly Crochet Stitch