Авторский контент! Чтобы поделиться материалом используйте кнопки соцсетей.
При цитировании материалов активная индексируемая ссылка на соответствующую страницу сайта ellej.org обязательна. © Crochet by Ellej.
Another handsome pattern. I worked zigzags with dc's, but the loops for them pull longer, as for Puff stitches. Therefore, the pattern looks very airy.
The pattern has two repeating rows. This is making it ideal for crocheting with several colors. All the puff stitches work on the one side, therefore they look the same from both sides.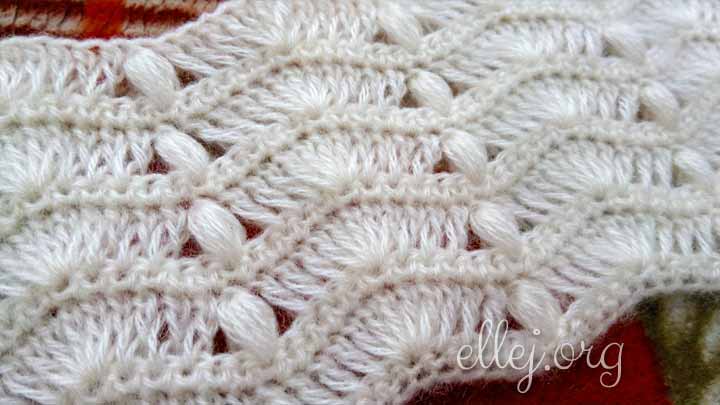 By the way, if it is convenient for you to knit half double crochet, you can replace all the dc with hdc. For such patterns, the choice of yarn plays an important role. Puff stitches look especially good from lightweight fluffy yarns or from thin yarn in two pieces.
Crochet with fun!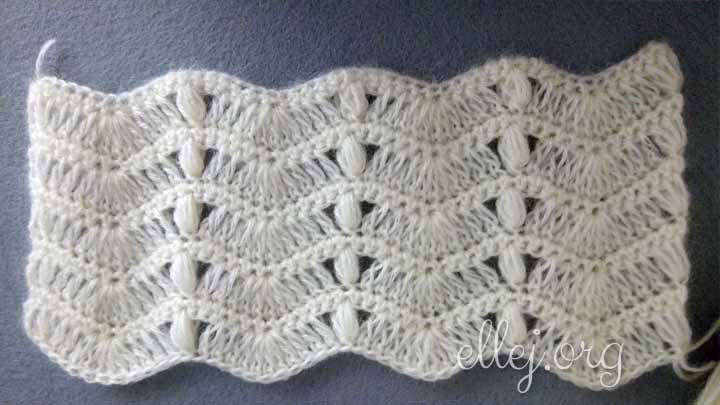 Video: Turkish Stitch Pattern # 2 • Zig-zag
Turkish Stitch Pattern Crochet Chart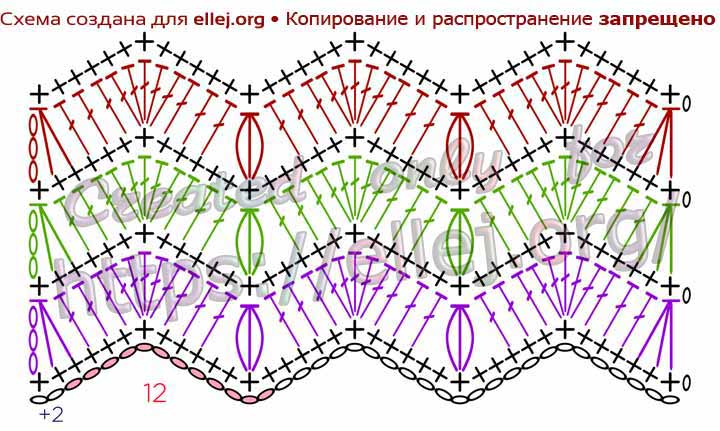 Символ
Symbol
US Crochet term
ch, chain stitch
sc, single crochet
hdc, half double crochet
dc, double crochet
puff stitch of 3 hdc
Photo Tutorial: Turkish Stitch Pattern • Zig-zag