Авторский контент! Чтобы поделиться материалом используйте кнопки соцсетей.
При цитировании материалов активная индексируемая ссылка на соответствующую страницу сайта ellej.org обязательна. © Crochet by Ellej.
In search of ideas for the My Tutorials, I tend to patterns with puff stitches. I already have 2 similar Tutorials (Only in Russian yet): Узор с пышными трилистниками and Узор пышные трилистники.
But this time we will have a shawl! The shawl is very, very simple to crochet. Only 2 repeating rows. I want to note that in the pattern the right side is not the one where our puff stitches are. It is not so embossed and the puff stitches stick out to the other side.
Below there is a scheme for a blanket.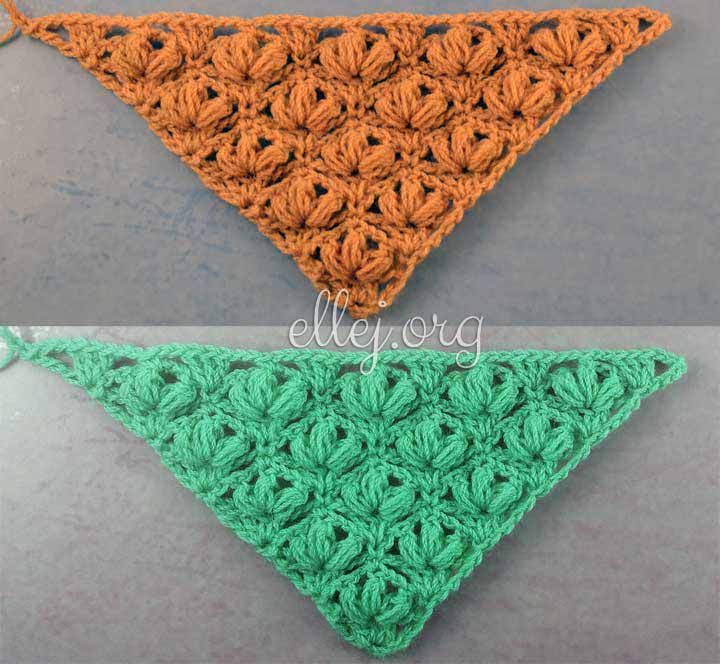 Shawl is obtained from the shape of a rectangular triangle. Comes from the bottom. The pattern is a cozy and warm.
Video: Easy flower pattern for a shawl
Yarn and hook select to your taste and color. It looks more beautiful when the yarn is a few folds. Let it be 2-3 thin threads, then the puff stitches look generally magical!
Lush Tulip Shawl Crochet Chart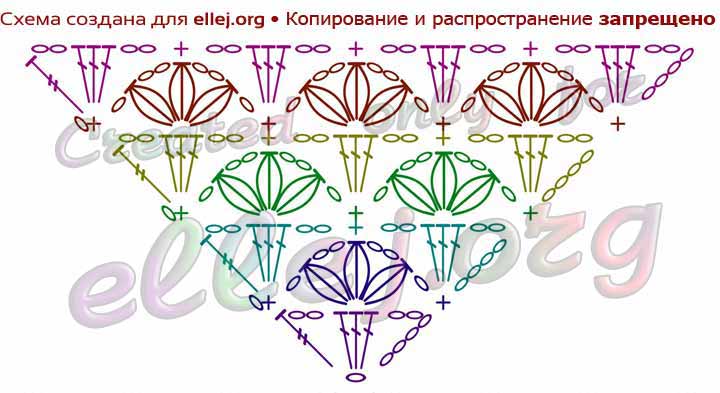 | | |
| --- | --- |
| Symbol | US Crochet term |
| |  ch, chain stitch |
| |  sc, single crochet |
| |  dc, double crochet |
| |  puff stitch of 3 hdc |

Crochet Chart for a blanket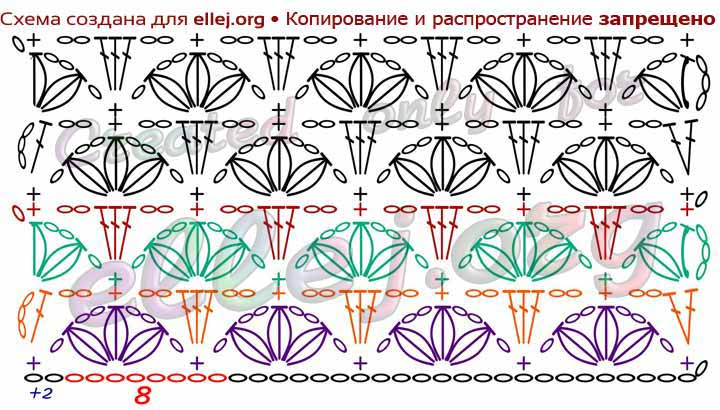 Photo Tutorial: Pretty and easy flower shawl
And one more photo for dessert: