Авторский контент! Чтобы поделиться материалом используйте кнопки соцсетей.
При цитировании материалов активная индексируемая ссылка на соответствующую страницу сайта ellej.org обязательна. © Crochet by Ellej.
In Stitches + Charts Category I show simple crochet diagrams that do not require detailed Tutorials and, I think, be understandable even for beginner crocheters.
Chain a multiple of 3 plus 1.
In the pattern just one repeating row.
Row #1. 1 sc in second from hook, * ch 3, skip ch 1, 2 sc in the next ch 2.Повторять от *. Repeat from * across.
Row #2. Work ch 1. Turn. Dc 1in the arch of ch-3, ch 3, 1 sc in the same arch, * 1 sc, ch 3, 1 sc in next arch. Repeat from * across.
Repeat row #2 to wish size.
Simple Crochet Stitch Chart

| | |
| --- | --- |
| Symbol | US Crochet term |
| | ch, chain stitch |
| | sc, single crochet |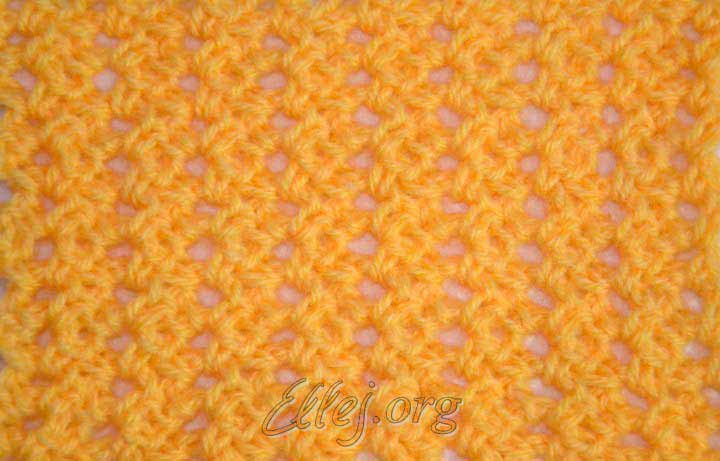 If you liked this crochet stitch, but you don't know how to read a chart, or you have questions, feel free to ask me in the comments.
I will try to answer you, how to crochet this stitch as detailed as possible, or make an extra step-by-step photo Tutorial.
Crochet with fun!