Авторский контент! Чтобы поделиться материалом используйте кнопки соцсетей.
При цитировании материалов активная индексируемая ссылка на соответствующую страницу сайта ellej.org обязательна. © Crochet by Ellej.
In this pattern there are only two repeating rows, and I really, really love it, because such patterns can be crochet with two colors yarn without cutting the thread. Just knit two rows of each color, and the transitions are all on one side of the fabric. They can then be beautifully hidden under the edging and here's to you a wonderful blanket in a stroller, a rug or a hat!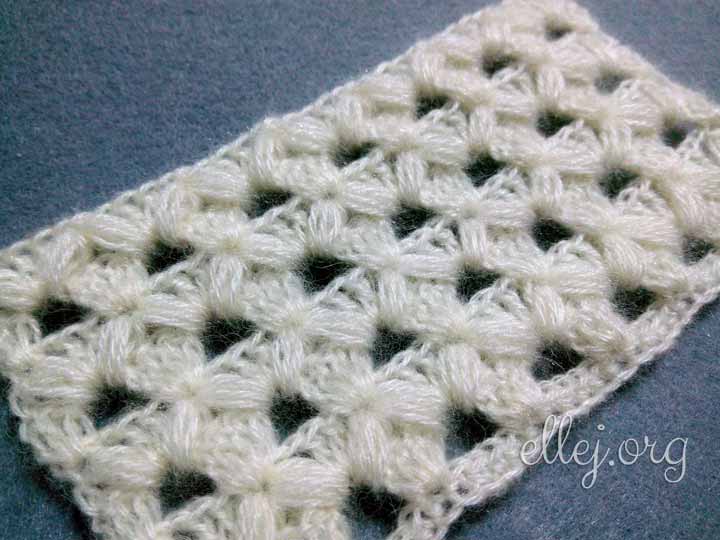 Chain (ch) a multiple of 5 plus 1.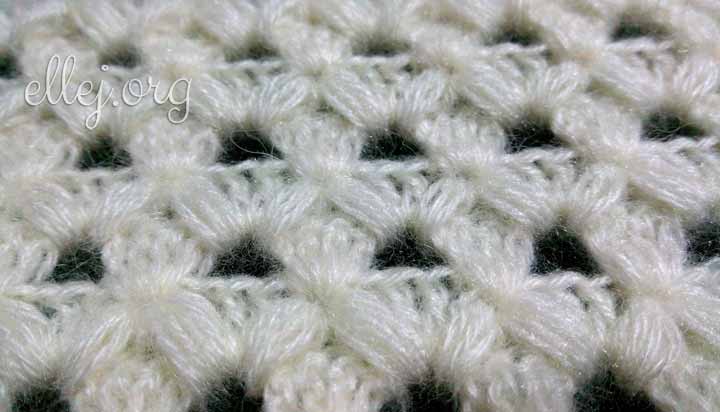 Video: Turkish Crochet Stitch Pattern #3
Turkish Stitch Crochet Chart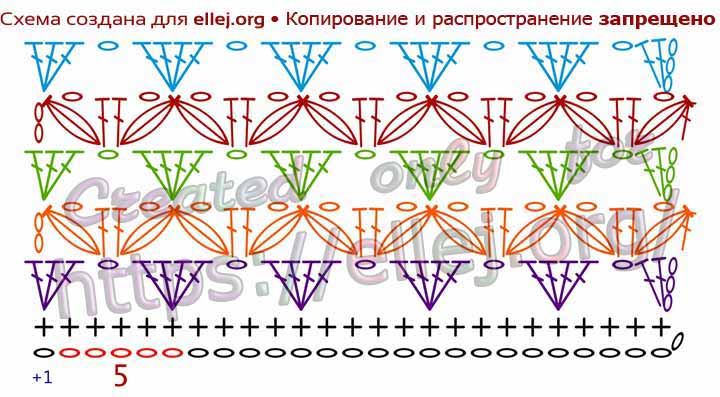 Символ
Symbol
US Crochet term
ch, chain stitch
sc, single crochet
hdc, half double crochet
dc, double crochet
3 dc in 1 st
4 dc in 1 st
puff stitch of 3 hdc
Photo Tutorial: Turkish Stitch Pattern
And a couple of pictures of the pattern.