Авторский контент! Чтобы поделиться материалом используйте кнопки соцсетей.
При цитировании материалов активная индексируемая ссылка на соответствующую страницу сайта ellej.org обязательна. © Crochet by Ellej.
The pattern consists of two repetitive rows, so it will be very nice to look at multi-colored stripes. With that, no matter what row you start with another color – even or odd.
This pattern can be a little easier if you make dc instead of tr and if you make in the arches two dc instead three.
Interestingly looks wrong side pattern – squares. Still, it looks like wrong side.
So, crochet with fun!
Video: Diagonal treble crochet stitch pattern Tutorial. English subtitles are available
One more pattern photo: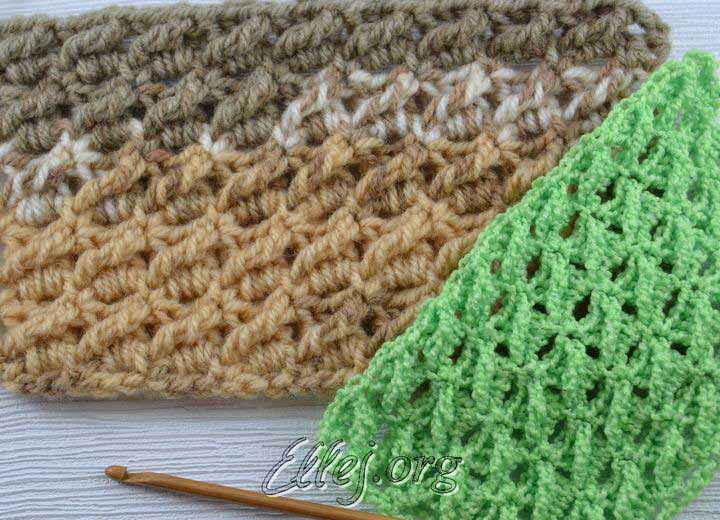 Diagonal treble crochet stitch chart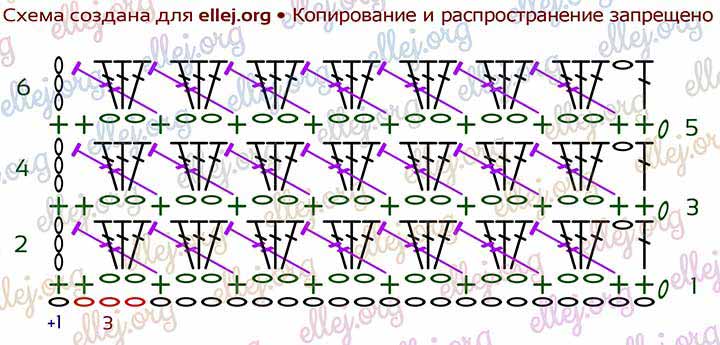 Символ
Symbol
US Crochet term
ch, chain stitch
sc, single crochet
dc, double crochet
tr, treble crochet
Photo tutorial Diagonal treble crochet stitch pattern