Авторский контент! Чтобы поделиться материалом используйте кнопки соцсетей.
При цитировании материалов активная индексируемая ссылка на соответствующую страницу сайта ellej.org обязательна. © Crochet by Ellej.
Very dense texture and embossed pattern. For you a detailed step by step photo tutorial.
We will use the following stitches:
Chain
Slip Stitch
Half Double Crochet
The remainder of the pattern is worked in the back loops only!
Crochet with fun!
Video: Crochet Textured Wave Stitch
Chart of Crochet Textured Wave Stitch pattern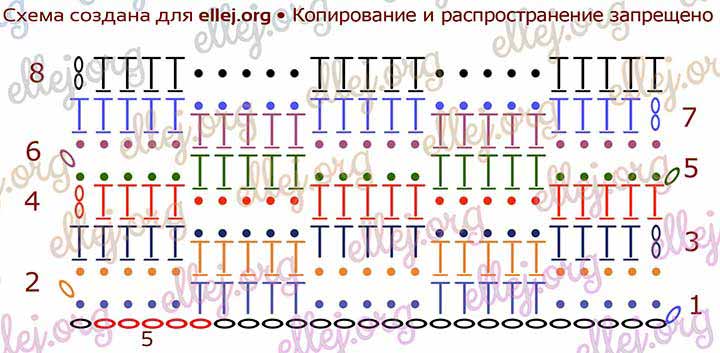 Photo tutorial Crochet Textured Wave Stitch