Авторский контент! Чтобы поделиться материалом используйте кнопки соцсетей.
При цитировании материалов активная индексируемая ссылка на соответствующую страницу сайта ellej.org обязательна. © Crochet by Ellej.
Yes, this pattern is very similar to the pattern Garlic, which I recently shared. And yet it is a completely different pattern. Very gentle and handsome.
But, for it is necessary to select the yarn. Because not every yarn suitable for beautiful puff stitches.
A few words about crochet stitch. The number of loops in the foundation chain a multiple of 2. Pull loop on the dc height.
Crochet only in good mood. That's all the advice!
Video Tutorial: Triads Crochet Stitch
Triads Crochet Stitch Chart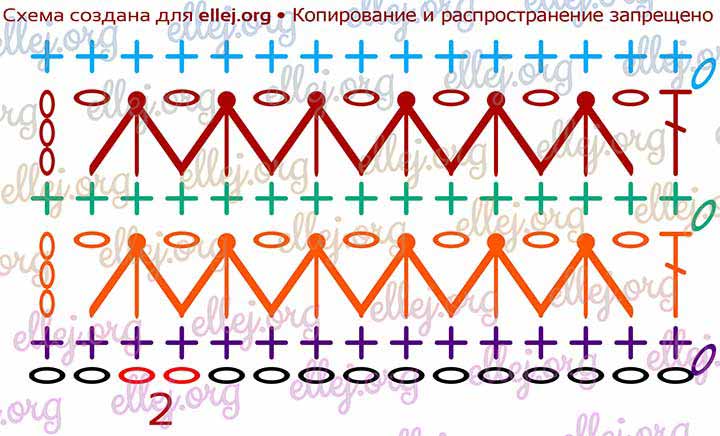 | | |
| --- | --- |
| Symbol | US Crochet term |
| | ch, chain stitch |
| | sc, single crochet |
| | hdc, half double crochet |
| | dc, double crochet |
| | longh hdc 3 together |
Photo tutorial: Triads Crochet Stitch
Click on the Ravelry logo to add Triads Crochet Stitch in your

projects.