Авторский контент! Чтобы поделиться материалом используйте кнопки соцсетей.
При цитировании материалов активная индексируемая ссылка на соответствующую страницу сайта ellej.org обязательна. © Crochet by Ellej.
Long time ago I have been asked to help understand the diagram of this pattern. I forgot about it, but I was reminded that it would be good to do Photo Tutorial.
This Crochet Stitch is simple, just 2 duplicate rows. On the right side will be row with groups of 3 dc.
Foundation Chain a multiple of chain 3 + chain 1. In the even-numbered rows instead of 2 dc together possible crochet puff stitch. I seems that waistcoat made with exactly crochet stitch. And I think even to adapt the pattern for hats, should turn out beautifully.
Crochet with fun!
Video Tutorial: Intricate Crochet Stitch
Intricate Crochet Stitch Chart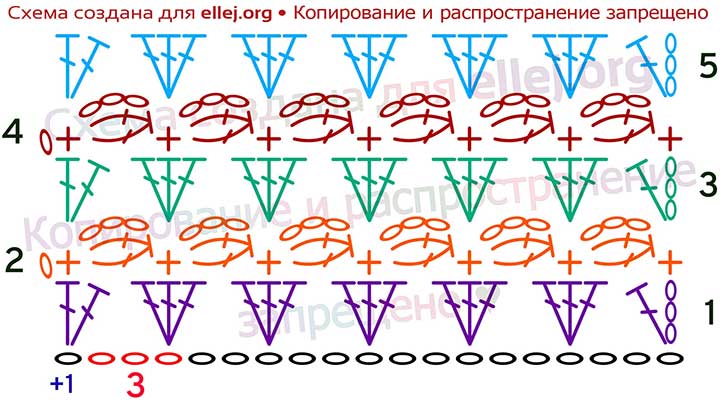 | | |
| --- | --- |
| Symbol | US Crochet term |
| | ch, chain stitch |
| | sc, single crochet |
| | dc, double crochet |
| | 3 dc in 1 st |
| | 2 dc cluster |
The Crochet stitch I called Intricate, as it is known in the Internet. Miraculous crochet waistcoat. Photo from the magazine. If you know where it is from, please tell me.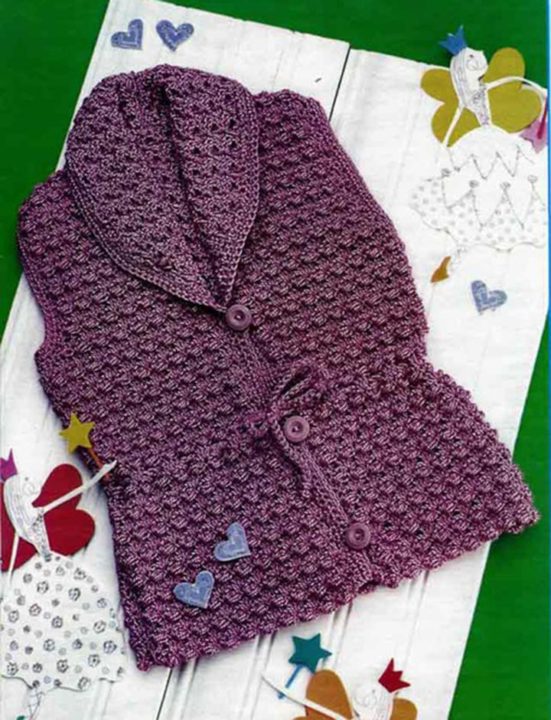 Photo tutorial: Intricate Crochet Stitch