Авторский контент! Чтобы поделиться материалом используйте кнопки соцсетей.
При цитировании материалов активная индексируемая ссылка на соответствующую страницу сайта ellej.org обязательна. © Crochet by Ellej.
I just love how beautiful this pattern looks! Today I will show you how to work it with the example of a scarf.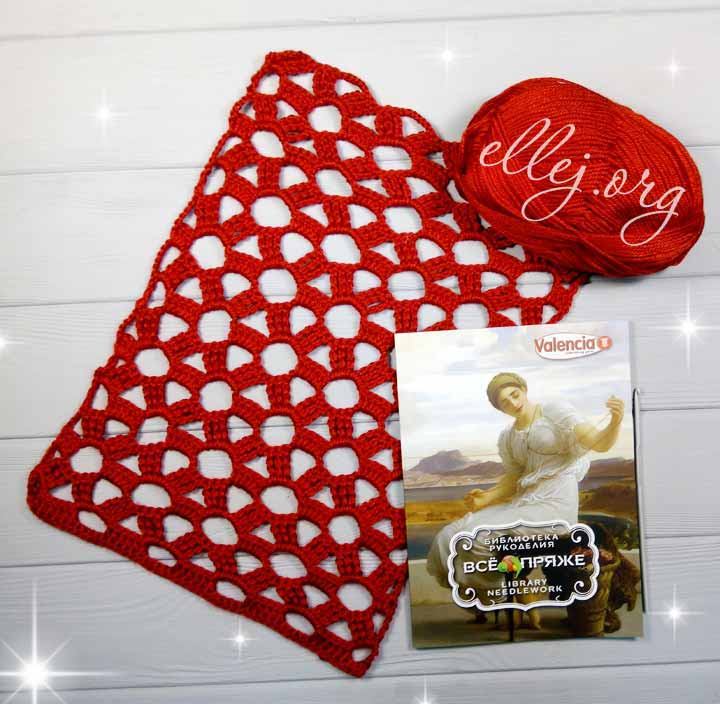 For my Tutorial, I worked 53 chains. For the width of the scarf is enough, but for the palatine you need at least twice. Ch a multiple of 20 + 13 ch (for example 113 or 133 or 153 etc).
Flowers in the pattern are quite large. so the product itself will be more decorative than practical.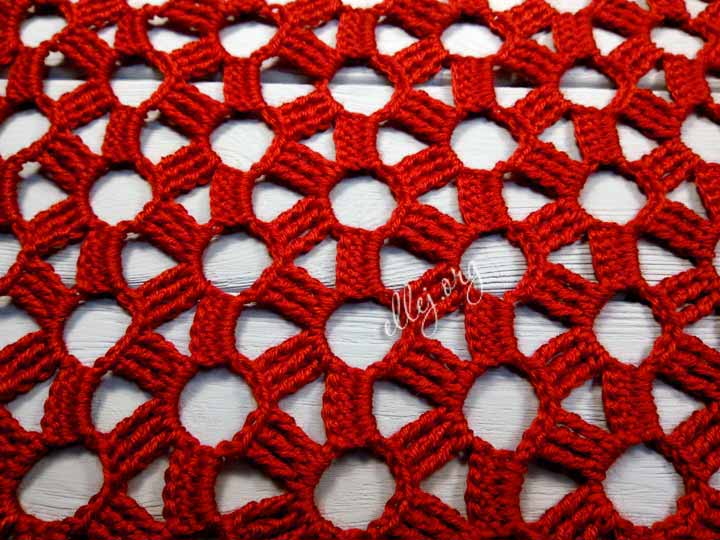 Choose the length of the scarf as you like. But remember that there are no too long scarves.
Materials
Yarn: Valencia Gaudi 100 g / 230 m. 12% lama wool, 88% DuPont premium acrylic.
Hook: 3,5 mm.
For a scarf 23 cm wide, you need 2-3 skeins of such yarn. For a palatine, 5-6 skeins of such yarn.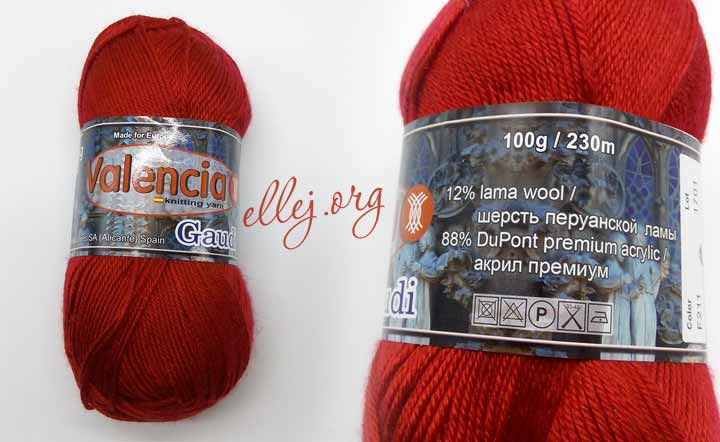 Video: Estrella Crochet Stitch
Estrella Scarf Crochet Chart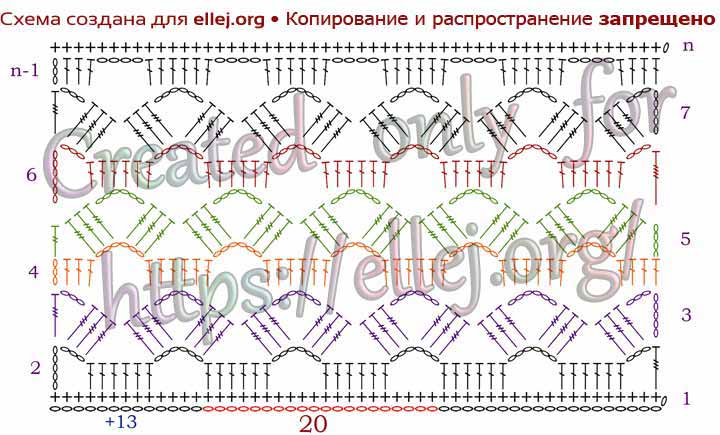 | | |
| --- | --- |
| Symbol | US Crochet term |
| | ch, chain stitch |
| | sc, single crochet |
| | dc, double crochet |
| | dtr, double treble crochet |
How to finish a scarf. Work n*4+1 row, then crochet colored rows of the scheme.


Photo: Openwork Scarf Estrella