This post is also available in: Russian
This sphere can be created from any pentagonal motifs.
You can select the openwork motifs and make empty ball without filler. Then insert balloon inside to inflate. Starch and get ball for Christmas tree or openwork Easter egg.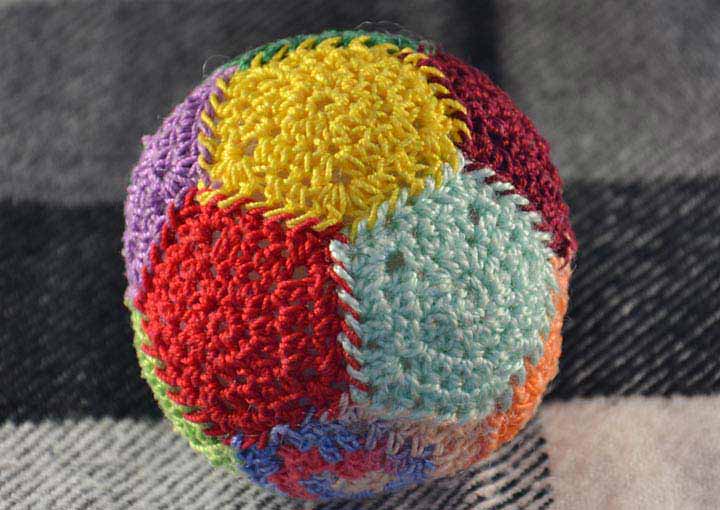 I used to work it thin cotton thread of different colors and hook No. 2. It consists of 12-th pentagonal identical motifs and geometry is called a dodecahedron.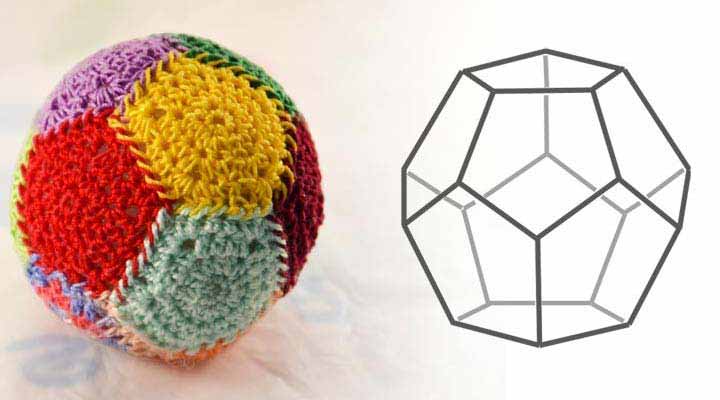 Video Crochet Tutorial: Anti-stress ball (English subtitles available)
---
This post contains affiliate links. When you make a click through these links, I do receive commission. This small contribution helps support Crochet by Ellej and allows me to bring you some more great posts!
---
Charts for pentagonal motif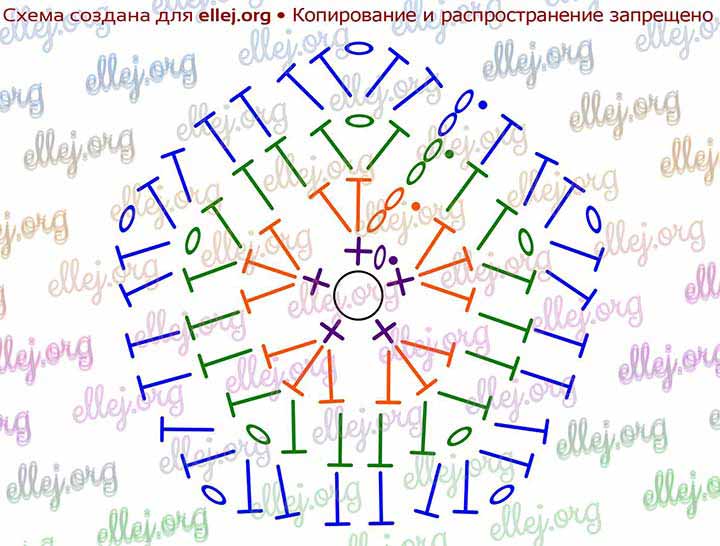 | | |
| --- | --- |
| Symbol | US Crochet term |
| |  ch, chain stitch |
| |  sl st, sleep stitch |
| |  Magic Ring |
| |  sc, single crochet |
| |  hdc, half double crochet |
In order to make it clearer what and how we connect, I drew 3 diagrams. Choose to whom what more convenient.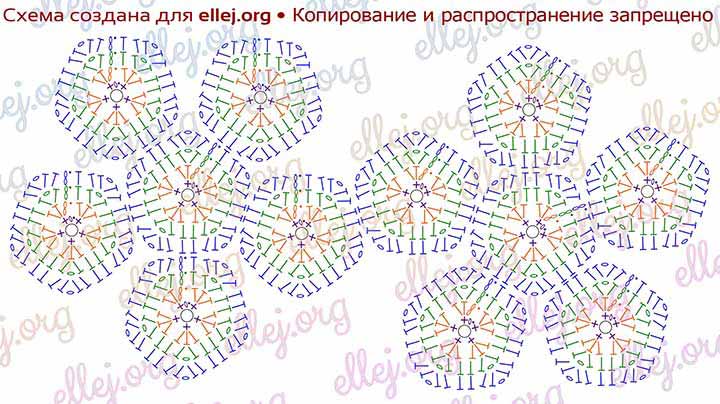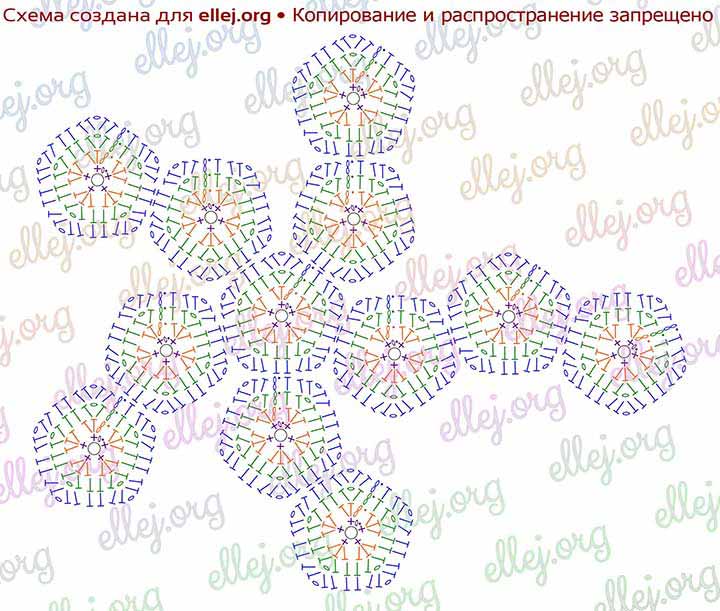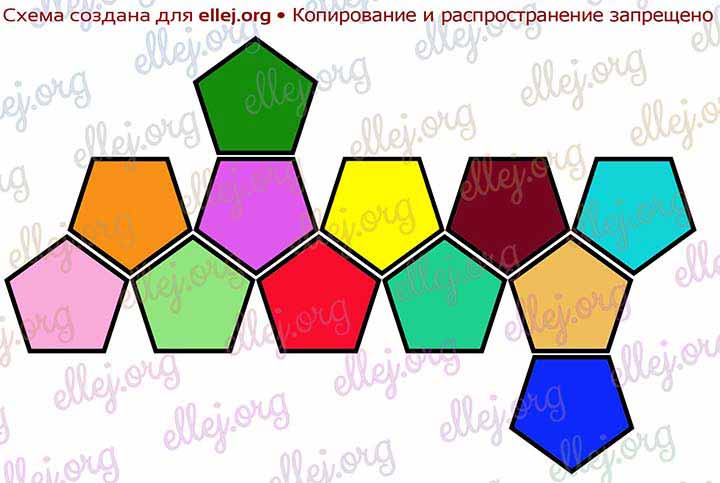 In fact the order is very simple-form flower with 5-petals, then in adds next motifs to this flower. Alternatively, you can work all 12 motives separately, and then sew or join with hook.
Such a flourish to take hands on yourself or the baby. 🙂 and yet such balls are not scared to throw on each other, even if you have a crystal chandelier and expensive TV on the wall.
Photo tutorial: Crochet anti-stress ball
Аdd Crochet anti-stress ball in your

projects.
© Crochet by Ellej. All Rights Reserved. Any unauthorized copying, reproduction and broadcasting is strictly prohibited.
Все права защищены. Любое несанкционированное копирование, публичное воспроизведение и вещание материалов сайта строго запрещено.