Авторский контент! Чтобы поделиться материалом используйте кнопки соцсетей.
При цитировании материалов активная индексируемая ссылка на соответствующую страницу сайта ellej.org обязательна. © Crochet by Ellej.
Sirtaki Crochet Stitch looks equally on both sides, so it is perfect for things with visible wrong side.
This pattern based on the Zefirka (only in Russian yet), just I want to make something simpler and bilateral.
Find me in social networks and share photos of your work. It is very inspiring for new creations!
Crochet with fun!
Video: Sirtaki Crochet Stitch
Sirtaki Relief Crochet Stitch Chart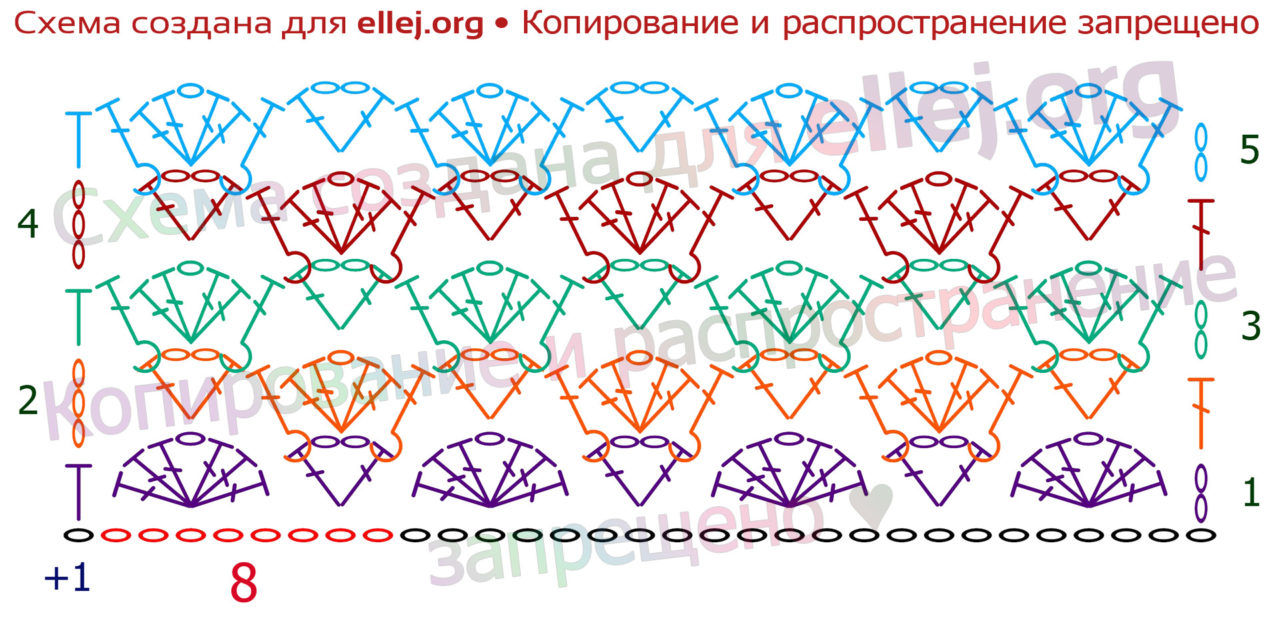 | | |
| --- | --- |
| Symbol | US Crochet term |
| | ch, chain stitch |
| | hdc, half double crochet |
| | dc, double crochet |
| | FPdc, Front Post double crochet |
Photo Tutorial: Sirtaki Relief Crochet Stitch