Авторский контент! Чтобы поделиться материалом используйте кнопки соцсетей.
При цитировании материалов активная индексируемая ссылка на соответствующую страницу сайта ellej.org обязательна. © Crochet by Ellej.
This famous pattern with spiders exists already in multiple variations. Spiders can be made smaller or larger with a different number of sc in a spider. Spiders can be found in each shawl cell or in staggered order.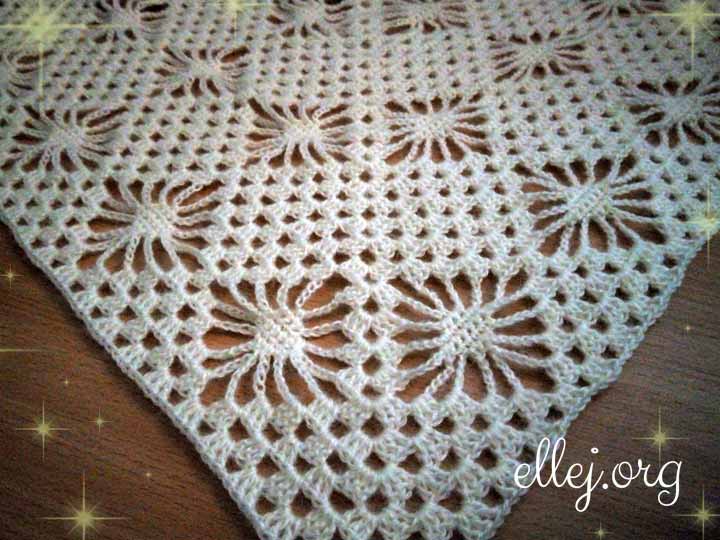 Most often, a shawl with a similar pattern is crochet from the bottom corner to the wide side. I wanted to start from the middle of the broad side.
In this tutorial I will show how to crochet the base pattern with spiders. In my shawl, I applied and combined different patterns, which I will describe in one of the my following posts.
Crochet with fun!
Video: Crochet Shawl "Diamond Sky"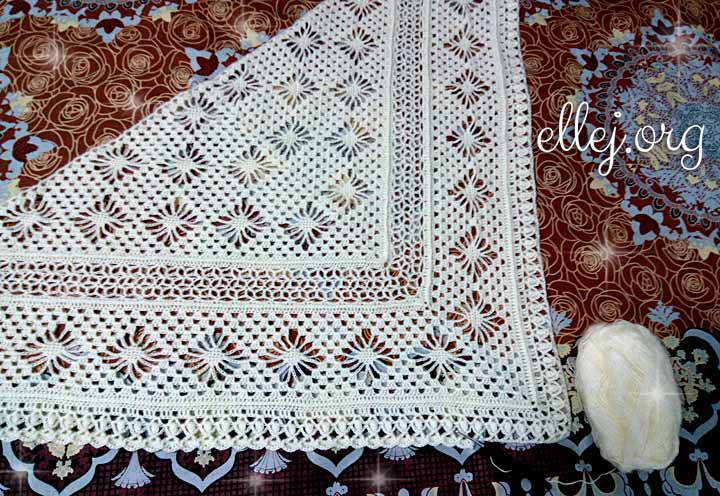 Materials
Yarn: 2 bullet skein of Alize Angora Gold (20% wool, 80% acrylic, 100 g, 550 m)
Hook: #3,5 mm.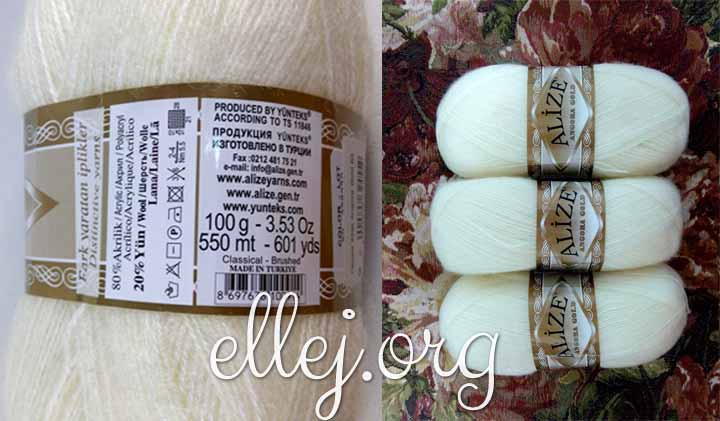 The Spider Stitch For Shawls Crochet Chart
| | |
| --- | --- |
| Symbol | US Crochet term |
| | ch, chain stitch |
| | Magic Ring |
| | sc, single crochet |
| | dc, double crochet |
| | tr, treble crochet |
Photo Tutorial: The Spider Stitch For Shawls