Авторский контент! Чтобы поделиться материалом используйте кнопки соцсетей.
При цитировании материалов активная индексируемая ссылка на соответствующую страницу сайта ellej.org обязательна. © Crochet by Ellej.
Bargello technique has long been used in embroidery (Florentine embroidery). I thought, why not try to crochet pattern in this technique?
The essence of this technique is to use different blending colors and combinations of them so that there were flames, waves, peaks. In the Bargello technique you can associate a square from the center, a circle or a round motif. Its look chic to crochet Bargello blankets, bedspreads, pillowcases, cushion for the chairs.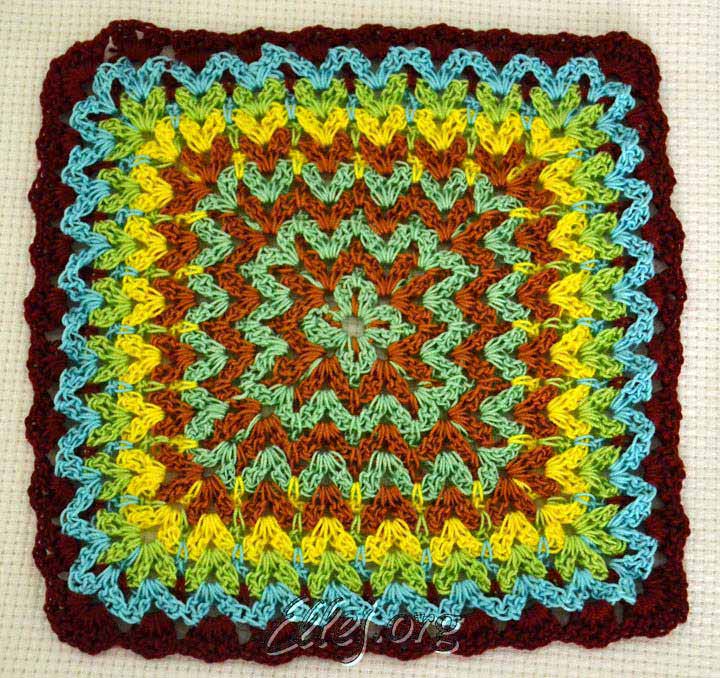 Bargello Technique Crochet Tutorial. English subtitles are available.
Photo tutorial Bargello technique