This post is also available in: Russian
This pattern similar as the technique of entrelac interlocking strips, as in basket. I've already shown how to crochet square colorful motif, but lately a pattern strongly gaining popularity among crocheters and I decided to make a new Tutorial in one color.
In the lesson, I propose you learn to work squares, as well as how to crochet shawl and as you align the edge.
I note that:
To obtain a triangular fabric we start to work from corner and work in each next row to 1 block more;
For the square fabric you start make the triangle, and then work in each the next row to 1 block less;
You can do and rectangular fabric. To do this, work a triangle, and then do the same number of blocks in each row. When the fabric reaches the desired size-working 1 less blocks on each row, as when working square.
Video Crochet Tutorial: Corner to Corner Crochet (C2C) • Entrelac
---
This post contains affiliate links. When you make a click through these links, I do receive commission. This small contribution helps support Crochet by Ellej and allows me to bring you some more great posts!
---
Charts for Corner to Corner crochet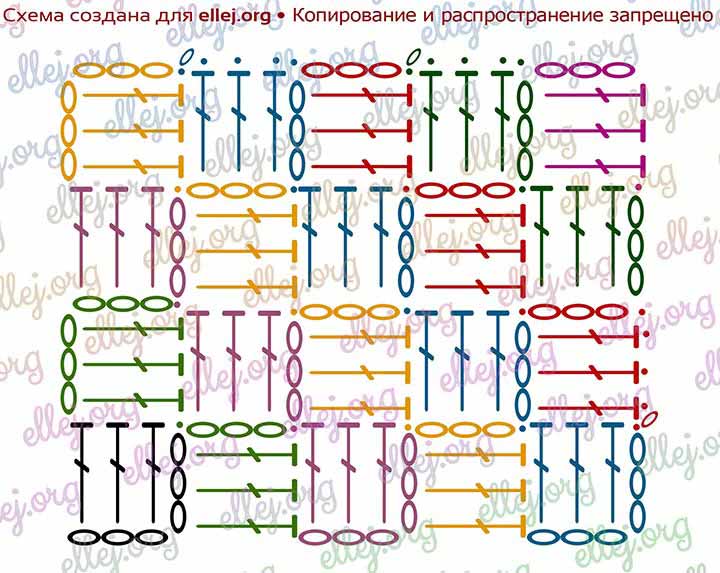 | | |
| --- | --- |
| Symbol | US Crochet term |
| |  Start |
| |  ch, chain stitch |
| |  sl st, sleep stitch |
| |  sc, single crochet |
| |  hdc, half double crochet |
| |  dc, double crochet |
| |  tr, treble crochet |
Chart for shawl in the Corner to Corner technique.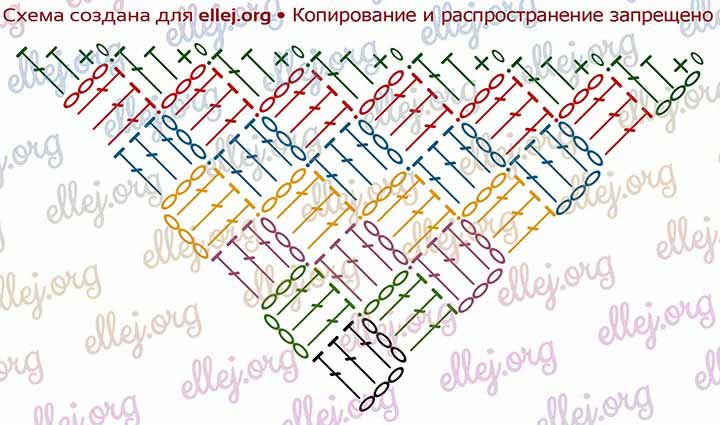 With the great pleasure to invite two more options with diagrams, how to crochet a entrelac pattern.
1. Shawl pattern with holes: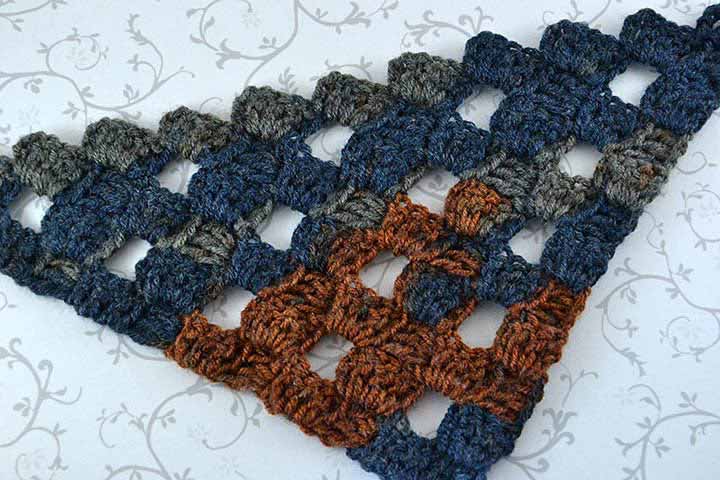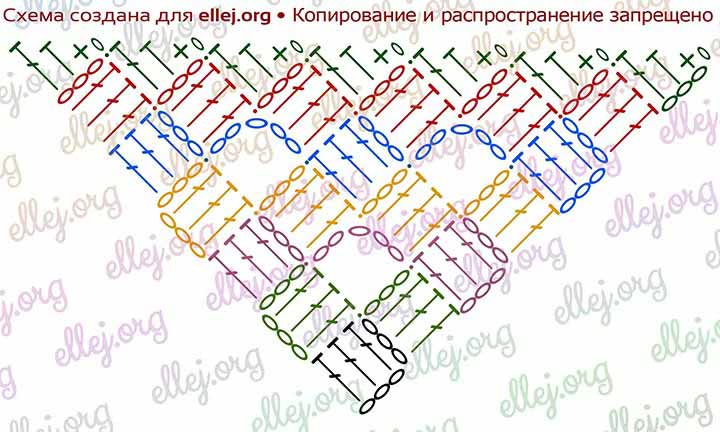 2. Fabric on a chain: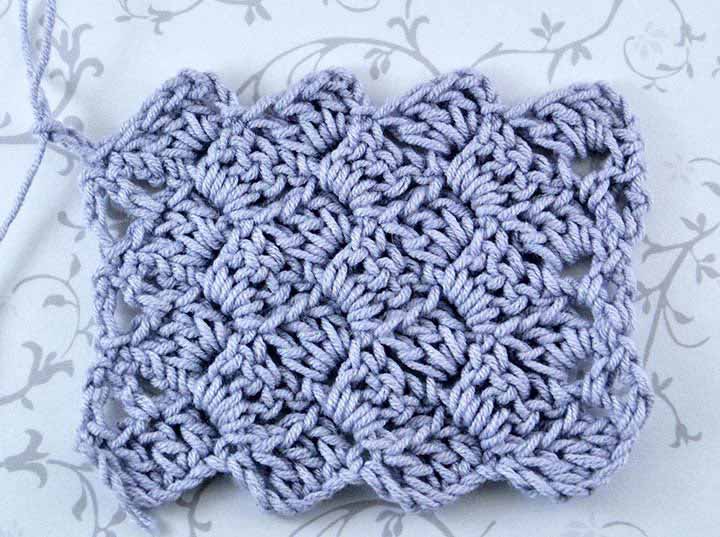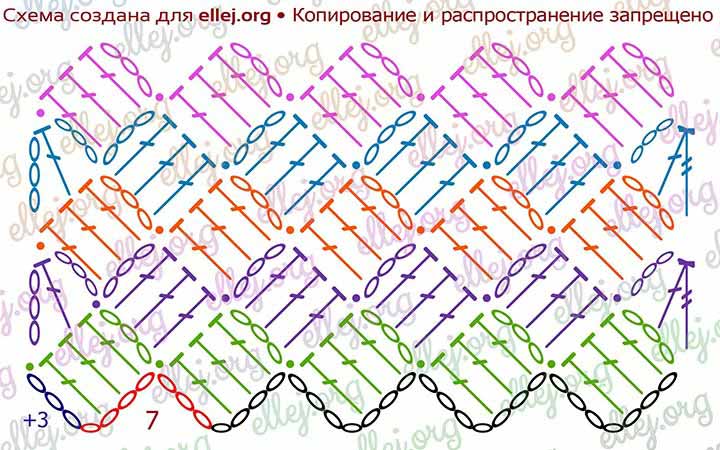 Enjoy your crocheting! Share your impressions and your photos of finished works!
Photo tutorial: Corner to Corner Crochet (C2C) • Entrelac
© Crochet by Ellej. All Rights Reserved. Any unauthorized copying, reproduction and broadcasting is strictly prohibited.
Все права защищены. Любое несанкционированное копирование, публичное воспроизведение и вещание материалов сайта строго запрещено.