You can crochet this flower in one color or two.
Flower turns volume is perfect for decorating knitted waistcoats, or as an element of Irish lace.
And this flower can be used as a separate octagonal motif and you can do something so beautiful with bright motifs.
Do not limit your imagination and crochet with fun!
Video: Crochet Curly Flower Tutorial. English subtitles are available.

---
This post contains affiliate links. When you make a click through these links, I do receive commission. This small contribution helps support Crochet by Ellej and allows me to bring you some more great posts!
---
Charts: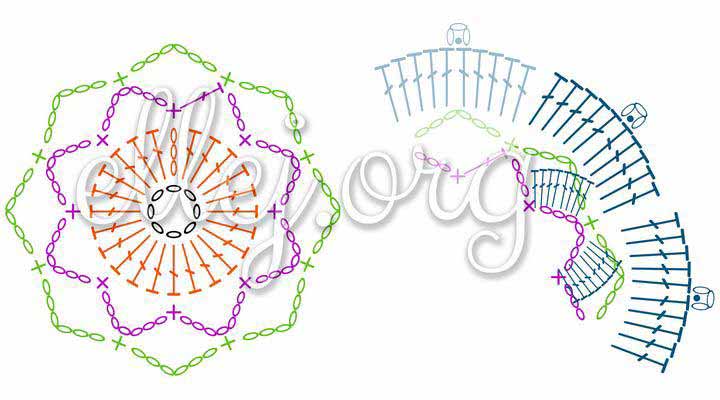 And a few more photos of curly roses in multiple colors: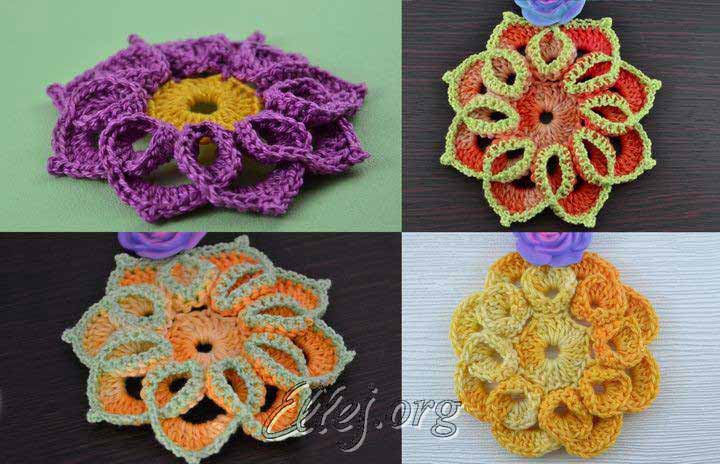 Photo tutorial Crochet Curly Flower:
© Crochet by Ellej. All Rights Reserved. Any unauthorized copying, reproduction and broadcasting is strictly prohibited.
Все права защищены. Любое несанкционированное копирование, публичное воспроизведение и вещание материалов сайта строго запрещено.