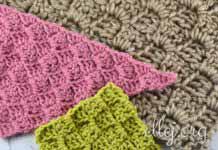 This pattern similar as the technique of entrelac interlocking strips, as in basket. I've already shown how to crochet square colorful motif, but lately...
Cosy and very pretty Hat for one girl for a photo shoot. This hat crochet from soft acrylic yarn. Lining I did not, because...
This two-color 3D flower can become a highlight in any children's attire, be it hat, a light sundress or blouse warm. Mix and match the...
Yes, this pattern is very similar to the pattern Garlic, which I recently shared. And yet it is a completely different pattern. Very gentle...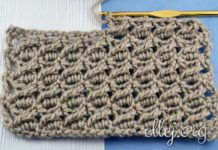 The pattern consists of two repetitive rows, so it will be very nice to look at multi-colored stripes. With that, no matter what row...
I already have a Tutorial on Unseparated Crochet Flat Flowers. Since then, I took all the difficulties its making and remade a new one. This...